See below to check out all of our available retail offerings! If you are looking for the beers currently available in our Brewpub, please click the button to the right.
Our Regular Beers represent the majority of our volume sales. These beers are available year-round and are always fresh, unfiltered, unpasteurized, and truly local. 20L and 50L kegs also available, contact sales@bbq.beer for more information.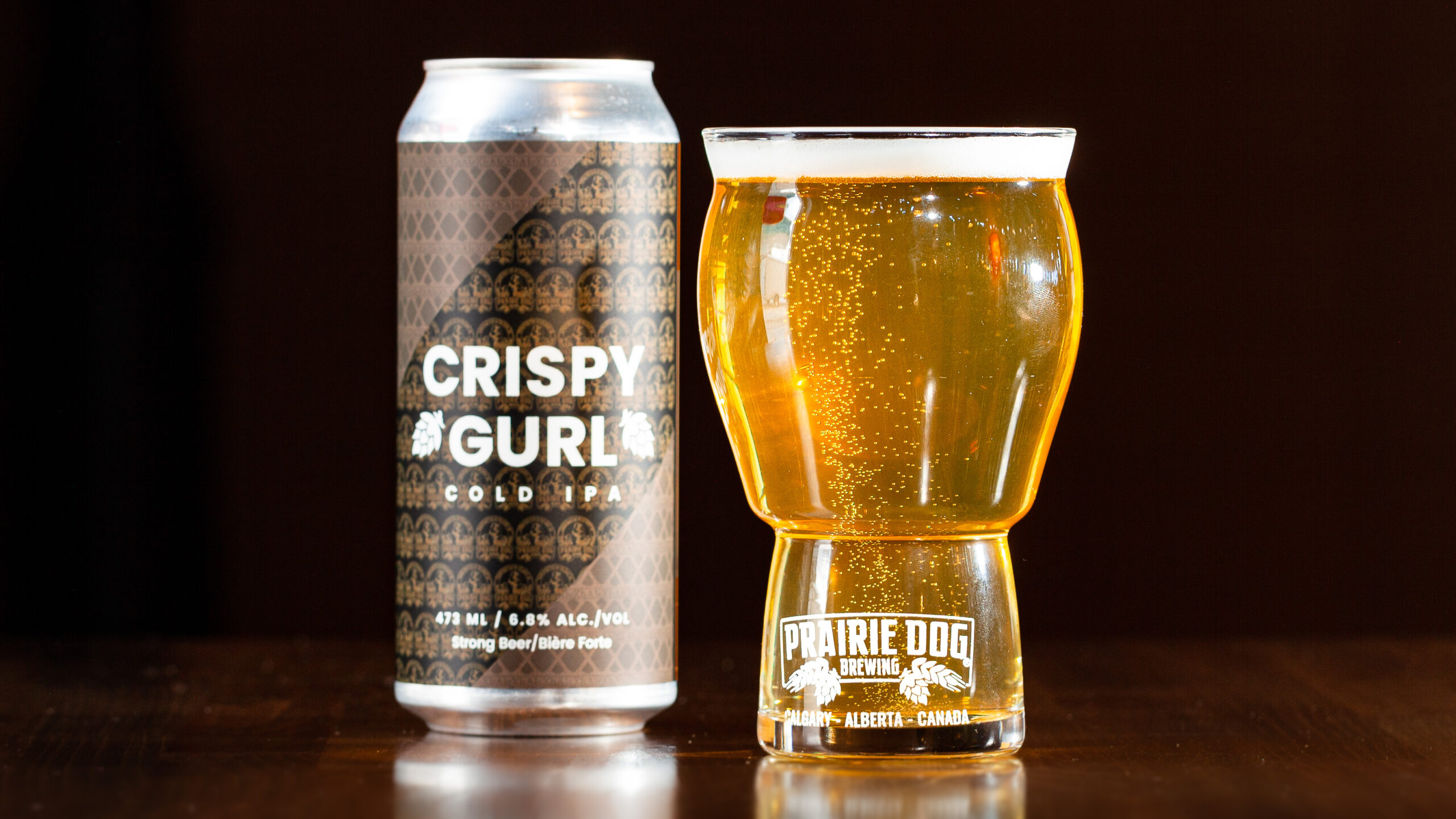 Cold IPA – 6.8% ABV 50 IBU
Calgary's First Cold IPA, released in March 2022. A crisp, dry but flavourful beer that bridges the gap between German Pale Lager tradition and American IPA. While there is plenty of hop flavour and aroma, there is very little bitterness which makes it surprisingly easy to drink.
DDH IPA – 6.6% ABV 74 IBU
Our Classic West-Coast American IPA, a fan favourite since 2018. Assertive and satisfying hop bitterness, flavour and aroma that is supported by a healthy malt backbone including spicy Rye additions. A hop-balanced drinking experience that lingers on the tongue and encourages further sips.
Fruited Sour – 3.3% ABV 7 IBU
Huge flavours of sweet blueberry and bright lemon dominate this juicy sour beer, backed up by smooth vanilla and the signature sour-funk that comes from kettle souring. The low ABV makes this product stand out as a sessionable, everyday option against higher strength fruited sours.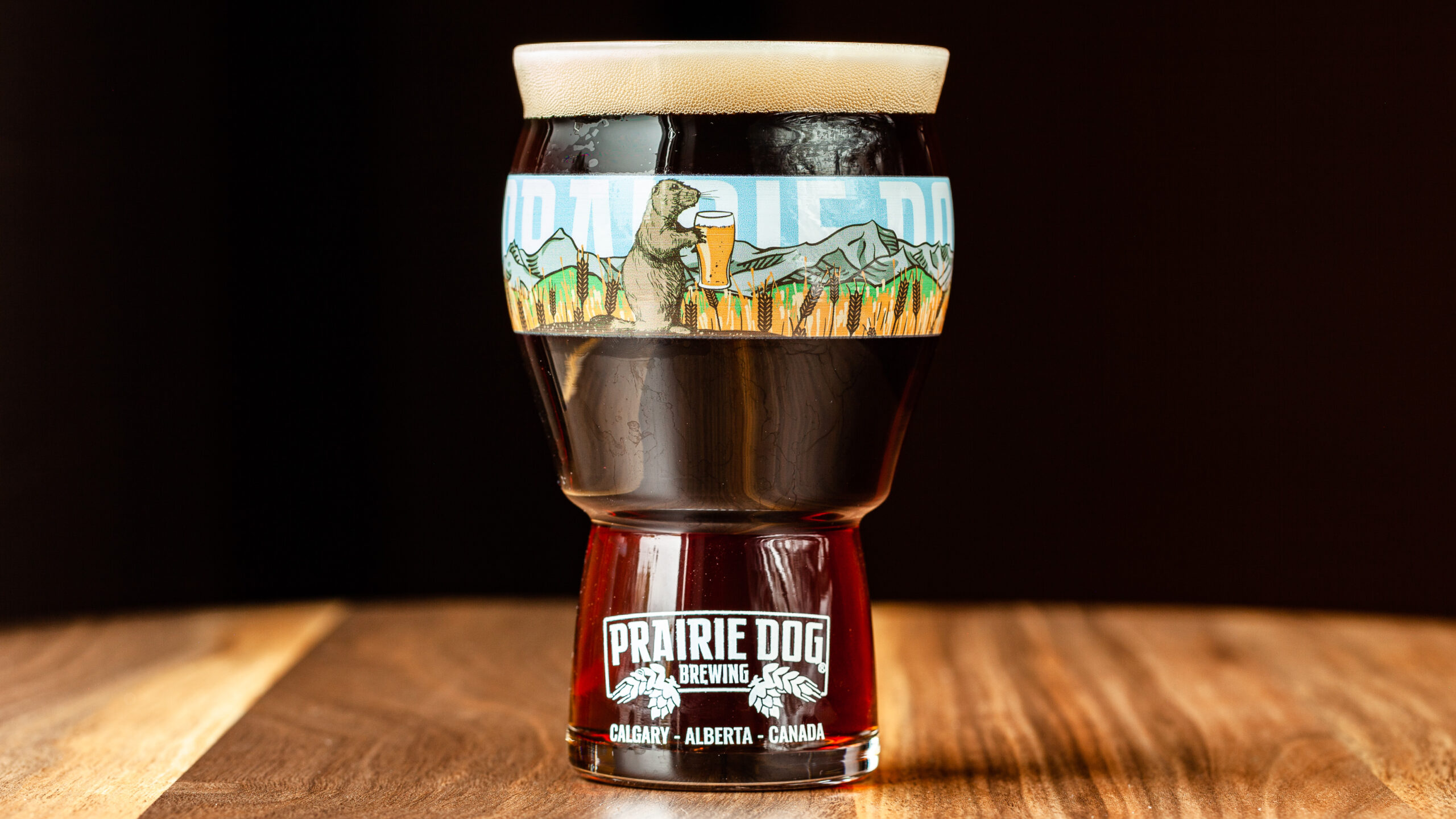 Red Ale – 5.5% ABV 24 IBU
Everything you love about dark beers, and nothing you don't. Rich and full bodied, caramelly and sweet with enough bitterness to balance, without heavily roasted or burnt flavours. An extremely popular malt forward beer that goes down smooth with a variety of cuisines. Cans Available March.
Our Seasonal Beers are one-off or serial releases that are available for limited times and quantities. This is where you'll find special, experimental beers, collaborations, and the majority of our charity partnerships. Like our Regulars, these are always fresh, unfiltered, unpasteurized, and truly local.
Dry-Hopped Sour – 3.3% ABV 7 IBU
A semi-annual, boundary-pushing rotating sour series. This first iteration utilizes a never before seen blend of exotic hops that contribute a spicy fruit punch flavour to this highly drinkable sour beer. It easily stands up to the most popular sours on shelves. Available until Oct 31.
Our Special Release Bottles are small batch, timed releases with a mixture of yearly vintages and one-time experimental beers. Here you'll find the products from our extensive barrel program as well as wild yeast/bacteria experiments, fruited beers and bottle-conditioned products. Beers from this series are intended to drink now, but are capable of cellaring and will most definitely evolve in the bottle over time.
Barrel-Aged Belgian Dark Strong Ale – 27 IBU
Our annually released Midnight Combine is a strong, Belgian-style dark ale aged in American oak barrels for at least 3 months and allowed to undergo a secondary ferment through an inoculation with Brettanomyces yeast. The result is a blend of chocolate and subtle burned sugar paired with a mild wine-like acidity and complex blend of spicy phenols. Wood aging adds another dimension to this beer, making it bear some resemblance to a big, dark wine. This beer has been conditioned in the bottle and will continue to evolve as the beer ages, and is suitable for cellaring for years to come.
500mL Bottle

MSRP: $19.95/Bottle
750mL Bottle

MSRP: $19.95/Bottle
750mL Bottle

MSRP: $19.95/Bottle
750mL Bottle

MSRP: $17.95/Bottle
Barrel-Aged Baltic Porters – 10.3% ABV 36 IBU
Born from our 100th batch Baltic Porter, a deeply indulgent yet light finishing experience of dark chocolate and malty richness. Both of these beers got a unique 5-month single barrel treatment: Firebrand was aged in a Tennessee Whiskey barrel, and Zinful was aged in a California Zinfandel barrel. The result is two different yet delicious slow-drinking beers, with assertive barrel and spirit character.
Firebrand
MSRP: $15.95/650mL Bottle
Zinful
MSRP: $15.95/650mL Bottle
Barrel-Aged Imperial Stout – 10.4% ABV 77 IBU
A deceptively smooth blend of 15-month bourbon barrel-aged and 3-month stainless-aged Imperial Stouts that has been further bottle conditioned for 2.5 years. This full bodied, rich and complex beer is sure to satisfy the toughest of palates, without all the added sugars and additives of other commercial examples. Bottle conditioning and natural carbonation ensure this beer is perfect for drinking now, and suitable for further aging.
S.T.E.V.E.
MSRP: $17.95/650mL Bottle
For more information about our retail packaged product, please contact our sales department.
Join our industry mailing list for news about upcoming products.