Prairie Dog Brewing is now offering an exciting rewards program for our most loyal fans. Receive member-only deals, collect points with every dine-in/phone order, and earn awesome rewards like free brewery merchandise, free food and drinks, early access to discounted event tickets, and more!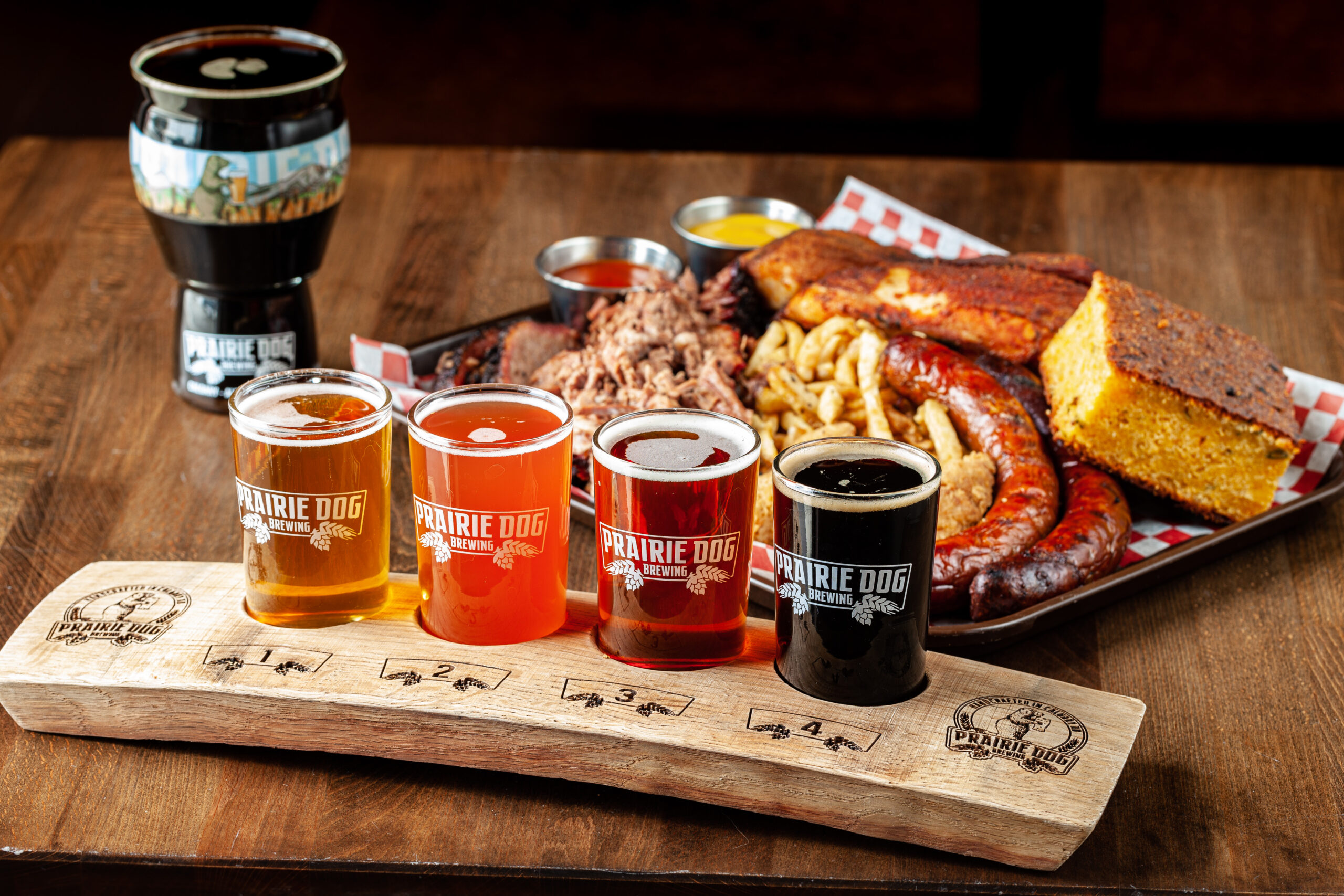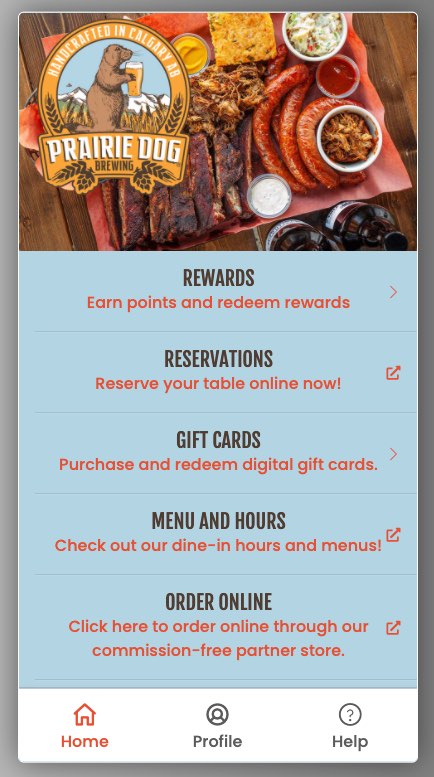 Visit our Member Rewards web application and create a profile (the program is provided through TouchBistro Dine).
Bookmark the web application or save it to your home screen.
Collect points, receive and redeem rewards by clicking Rewards in the web app and letting us scan your QR code before paying for your bill.
You can also use our Member Rewards web app to book reservations online, purchase and pay with digital gift cards, view our menu and hours, and order online through our commission-free takeout/delivery partner platform.
Our email-subscribed Rewards members may also receive special personalized rewards and limited-time offers by email.
Below we provide a quick demonstration of the kinds of rewards offered to our members. Check out our Coupons & Rewards page for much more detail about our current deals and other exclusive member offers.

Points programs
Every dollar you spend earns you points, which you can redeem for food and beverage discounts, free merchandise, event tickets, and more. Earn double points between 2pm and 5pm, weekdays!

Free Lunch!
Earn a free lunch item with our Lunch Club offer. For every 5 lunch items purchased, get your 6th lunch item free! Includes all burgers, sandwiches, mains, lunch platters, Cobb Salad, and So-Cal Salad. Max 1 item claimed per day.

Growler Club
Earn up to $16 off 1 growler fill for every 6 regular-priced growler fill purchases. Sorry, cannot be used on Tipsy Tuesday.

Beer Clubs
Try out Prairie Dog Brewing's huge variety of draft, bottled and canned beer products, and receive rewards along the way!

Family Deals
Use our family deal coupons to receive discounted meals and beverages, making family dining more accessible.

Personalized Offers
Receive special, limited time offers on the full gamut of Prairie Dog Brewing products and services, personalized to match the kind of things YOU like to buy.
"I love the way Prairie Dog surprises me with special offers, like when I got a free beer for my birthday — how cool is that!?!"
– Jessica
"I was already a loyal Prairie Dog customer, but their member rewards program makes it so easy to keep coming back!"
– Jamie
Stop waiting, become a member!