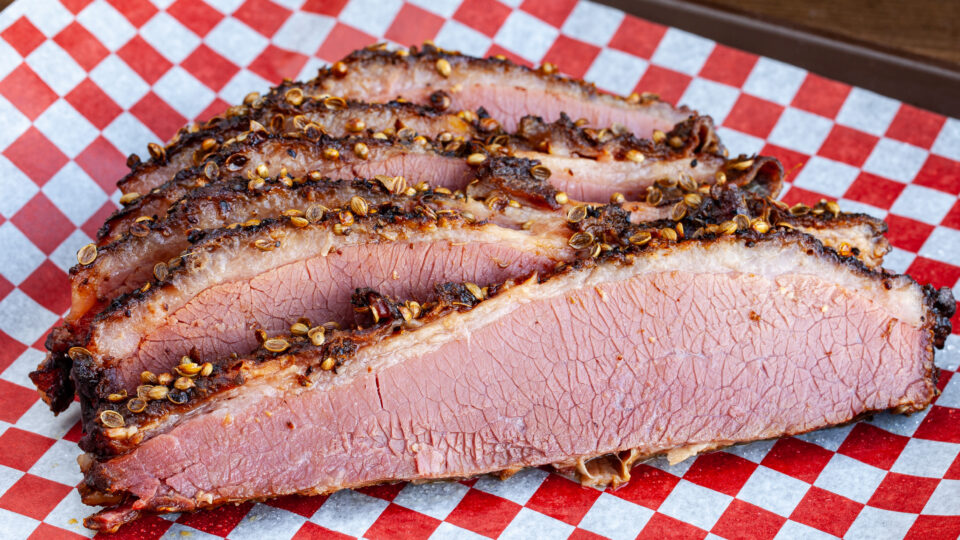 Pastrami
Product Information
Ingredients
Pastrami: Beef brisket, kosher salt, yellow sugar, curing salts, coriander, black pepper, Dijon mustard.
Dietary Preferences
Gluten Free, Dairy Free, Soy Free, Egg Free, Keto Friendly, Paleo Friendly
Allergen Information
Mustard is present in our pastrami rub and cannot be removed/substituted. We recommend brisket in place of pastrami for those with mustard allergies.