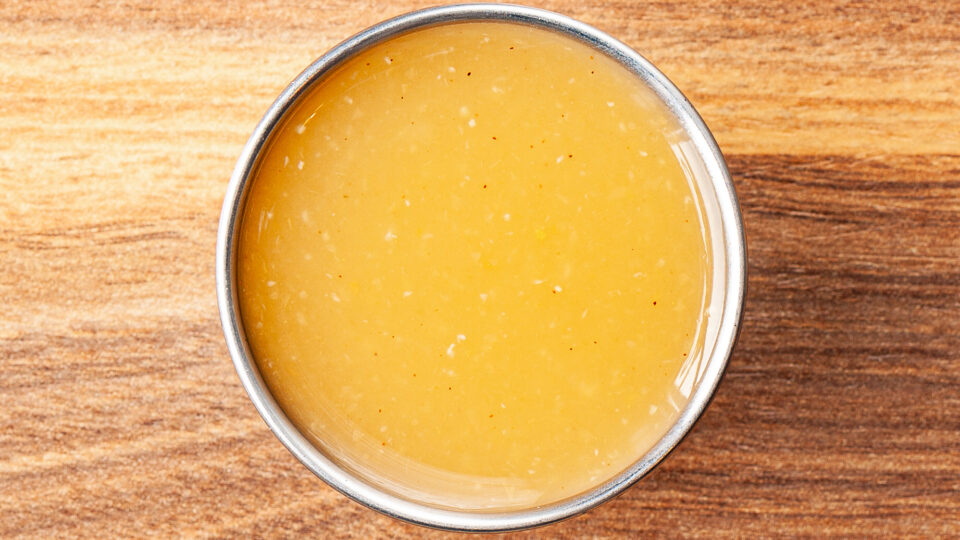 Mango Habanero Hot Sauce
Combining the sweet flavours of mango with the smokey spice of habaneros create a zippy BBQ sauce perfect to spice up any of our BBQ meats. 2-oz serving.
Product Information
Long Description
Hot and sweet with a smoky, tangy zip! 2-oz serving.
Ingredients
Smoked Mango: Smoked Habanero peppers, Garlic, Red onion, Honey, Cinnamon, White vinegar, Corn starch.
Allergens
Hot Peppers, Mustard
Dietary Preferences
Vegetarian, Gluten Free, Dairy Free, Soy Free, Egg Free
Allergen Information
Allergens cannot be substituted out of this menu item.. For all other potential allergens, please ask your server to see allergy codex binder for all menu item ingredients.