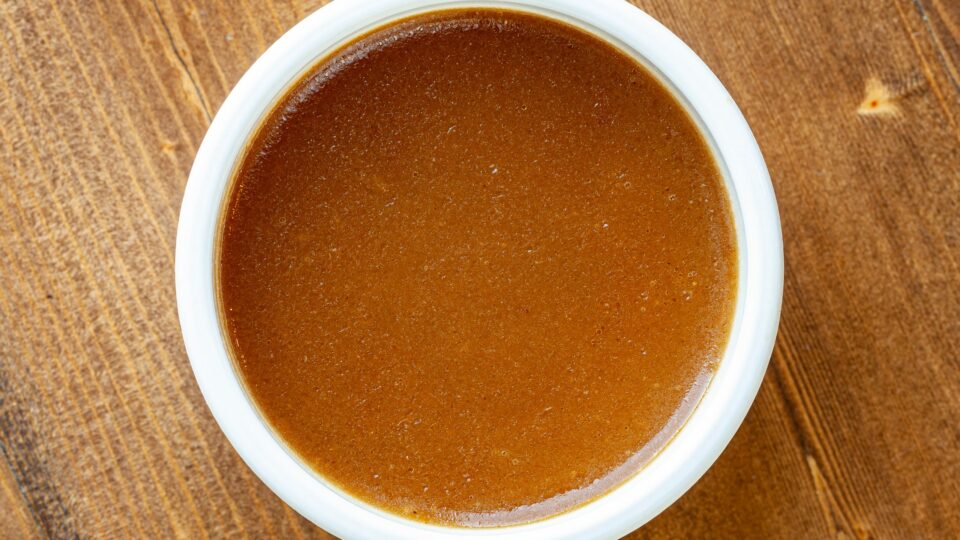 Beef Gravy
Product Information
Ingredients
Beef Gravy: Veal bones, onion, celery, carrot, tomato paste, canola oil, salt, pepper, thyme, rosemary, bay leaves, peppercorns, beef talo, all-purpose flour, garlic paste.
Dietary Preferences
Dairy Free, Soy Free, Egg Free
Allergen Information
Allergens cannot be substituted out of this menu item. For all other potential allergens, please ask your server to see allergy codex binder for all menu item ingredients.