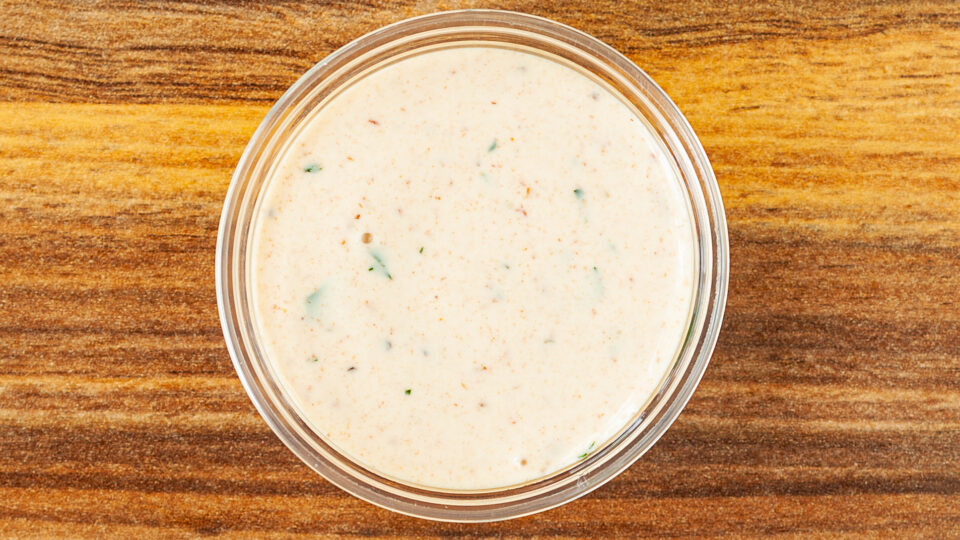 Baja Sauce
A mouth-watering spicy cream sauce flavoured to warm you up, with smoked chipotle peppers in adobo sauce, cilantro and lime.
Product Information
Long Description
Our Baja Sauce was designed and produced to serve as a component on our winter 2021 Baja menu. Although it exists as a component in several menu items, it is also available as a standalone BBQ sauce with our other offerings. This sauce is a mildly-spicy mayonnaise and sour cream base. The spiciness is derived from smoked chipotle peppers in adobo sauce. Other prominent flavours are lime and cilantro.
Ingredients
mayonnaise, sour cream, chipotle peppers in adobo sauce, lime juice, fresh cilantro, garlic powder, granulated onion powder, coarse black pepper.
Allergens
Dairy, Hot Peppers, Soy, Eggs, Mustard
Dietary Preferences
Vegetarian, Gluten Free
Allergen Information
Allergens cannot be substituted out of this item.