What's better than beer, BBQ, and friends?
How about beer, BBQ, and friends watching the game together! Whether it be our favourite local NHL hockey or CFL football team, or an MLB, NBA, NFL, or FIFA game, we're sure to have whatever sports game you're looking for. We've also updated our food and drink offerings to make watching the game with your buds even more enjoyable and affordable. Read on to learn more.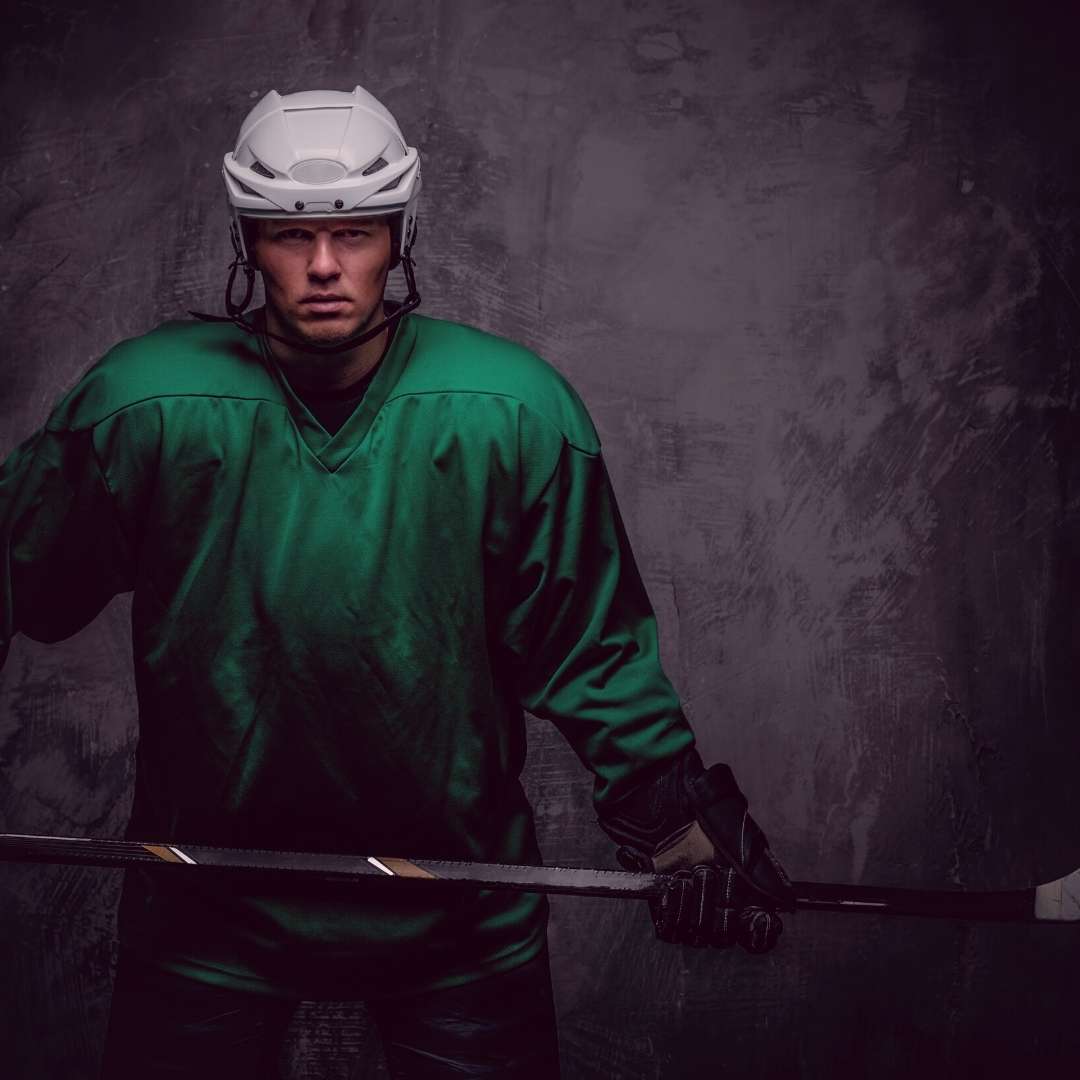 The schedule below lists the broadcast sporting events and games that we are planning to show at our brewpub over the next several weeks, a week at a time, for the NHL, CFL, NFL, MLB, NBA, and FIFA leagues, as well as things like Olympic games, and much more. If you don't see a game that you'd really like to watch, give us a call and we'll do our best to accommodate you. Read about our game/league priorities here.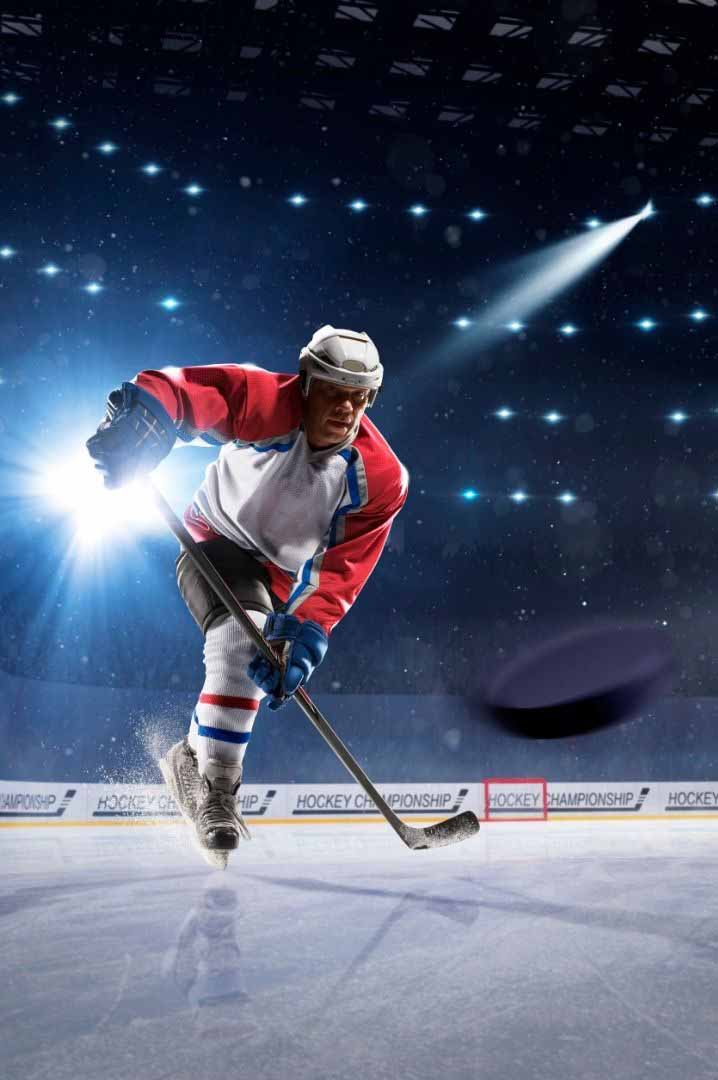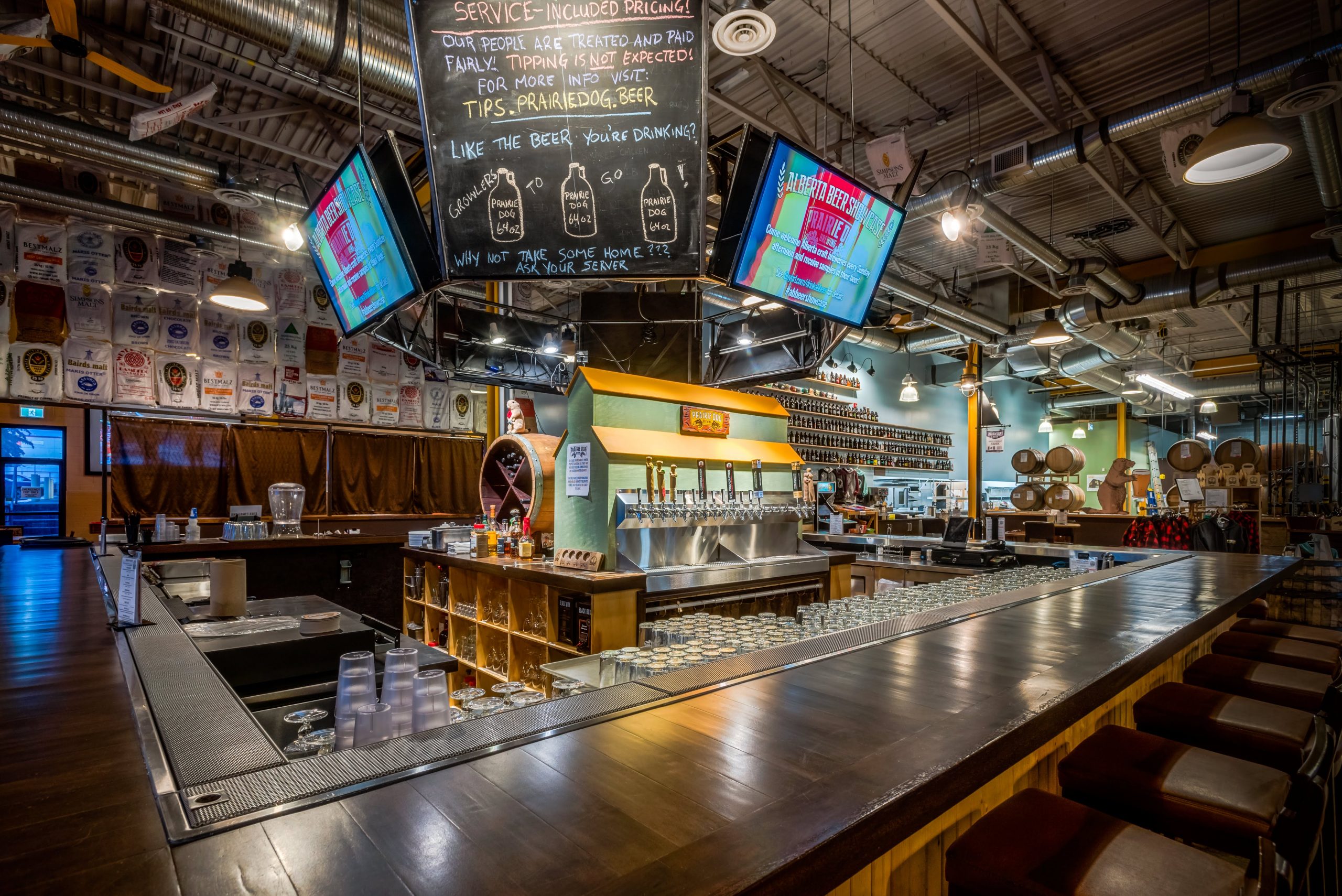 Dining Room Sports Viewing
Watch all of the games on any of the four large TV's mounted on our "Octotron", high above the central bar in our dining room. We play all big, key, and regular-season games on these TV's. Sound is unavailable in the main dining room, except for the really big games, so our dining guests can enjoy our house music and their company with less distraction.
Burrow Big Screen Sports Viewing
We regularly show Sunday football, big games and key games on our 120″ big screen projector in our Burrow dining area, with sound. Availability of Burrow seating is based on a combination of pub occupancy, event bookings, and staffing considerations. Please ask a floor manager if you would like to be seated in the Burrow to watch a particular game on our big screen with sound.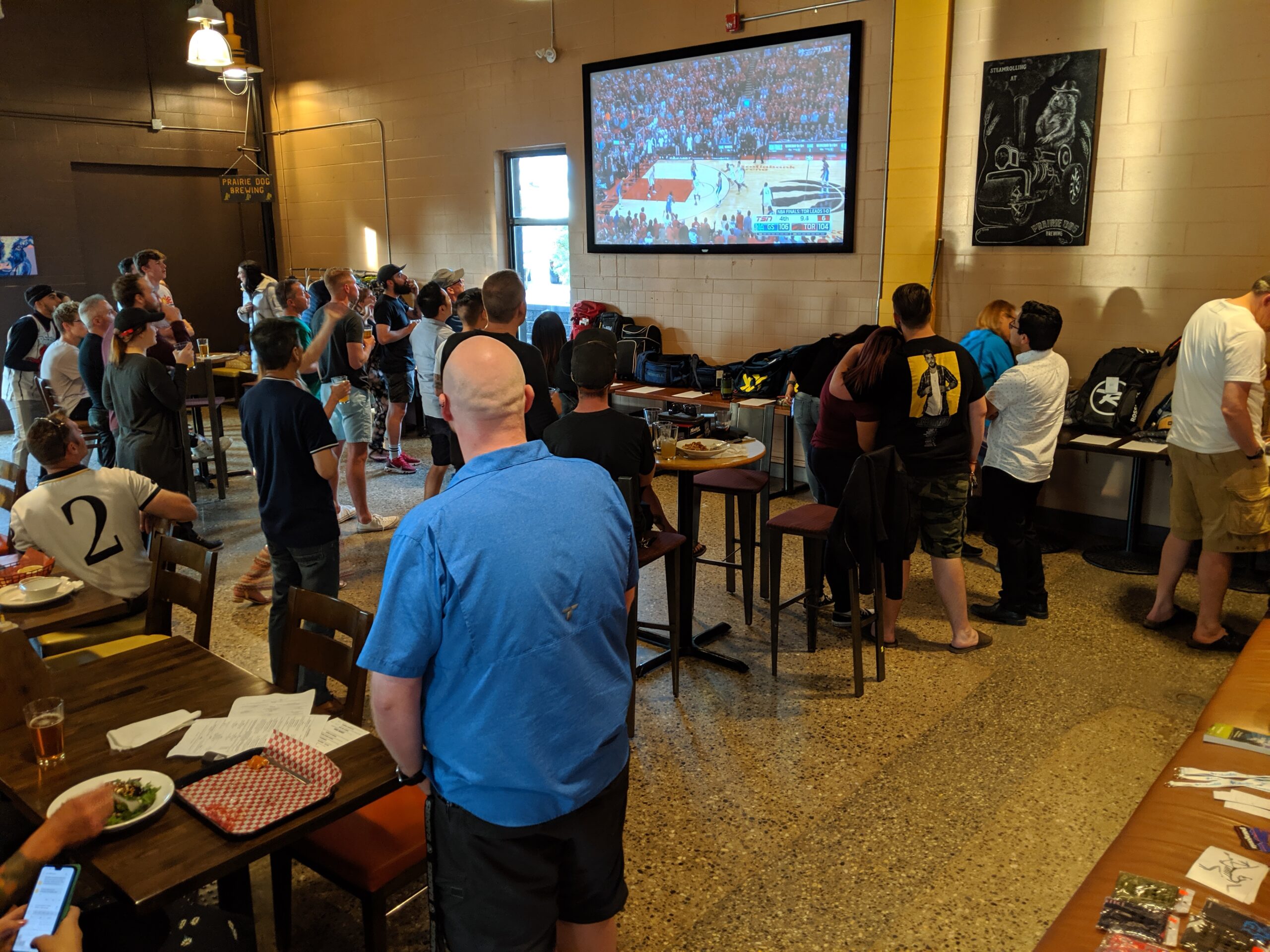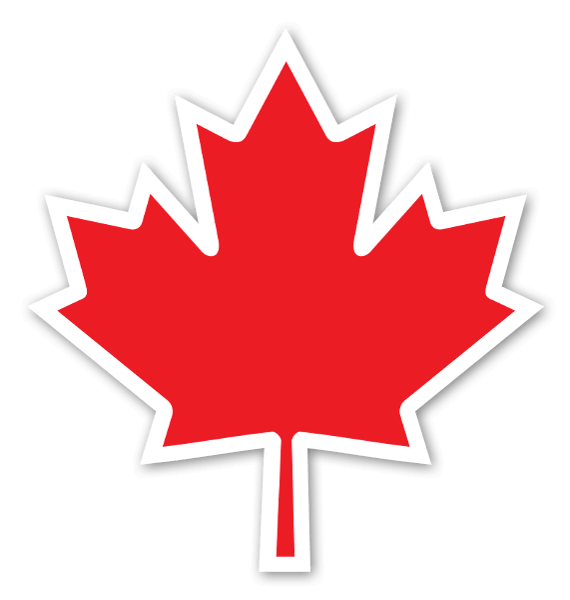 Canadian Smoked Chicken Wings Now Available
Whether it be our $25 pitchers of delicious Prairie Dog Brewing craft beer, our tender, smoked Canadian chicken wings, or our huge variety of tasty finger food appetizers and BBQ meats, we've got you covered for a good time watching the game.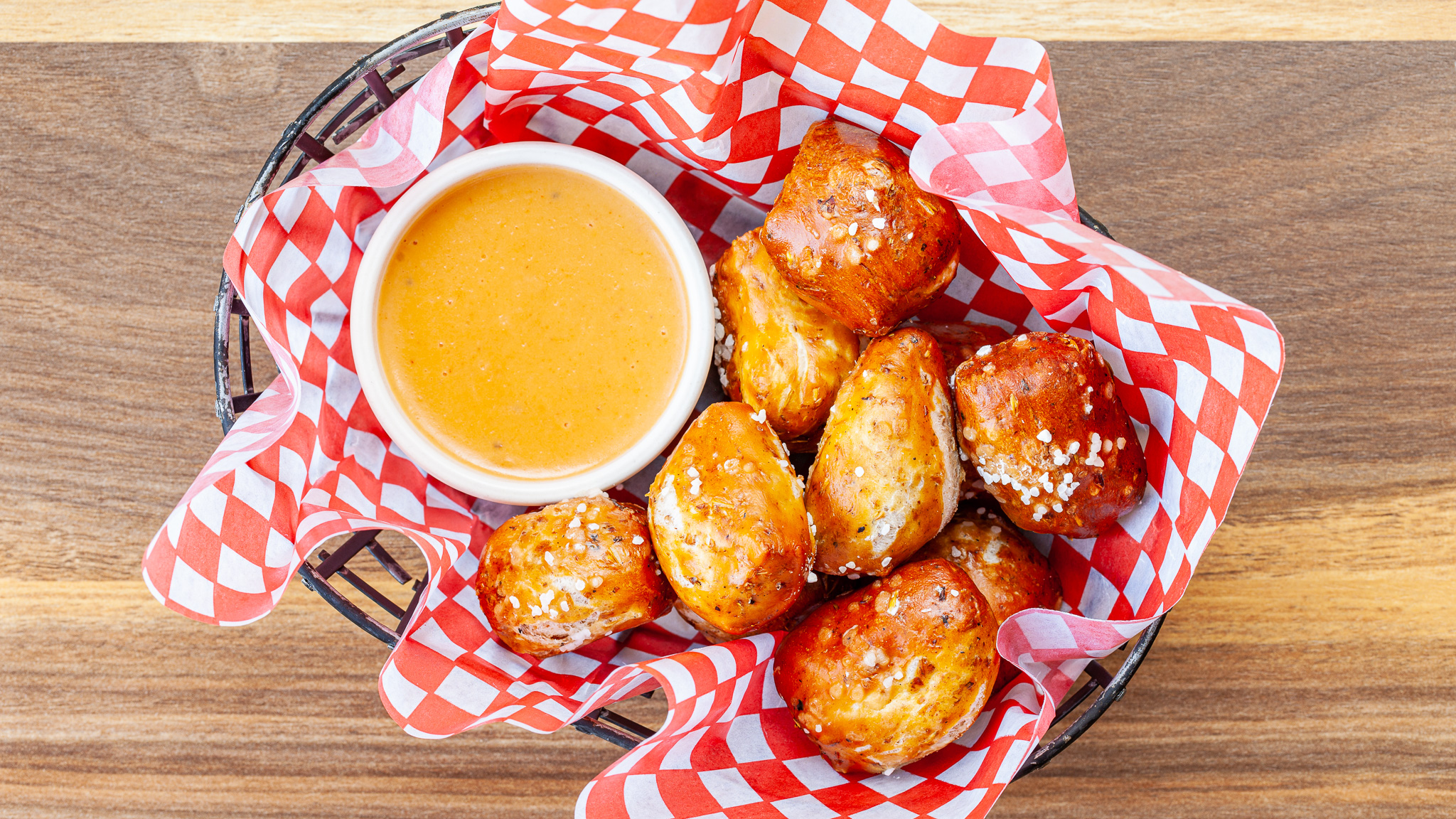 Member-Only Game-Day Specials
Become a Rewards Member
Members of our Prairie Dog Brewing Member Rewards program are eligible for many more deals than are found in our standard specials. Click any of these coupons to redeem these rewards. If you aren't already a rewards member, you can create an account as part of the process! (Accounts provided by TouchBistro Dine).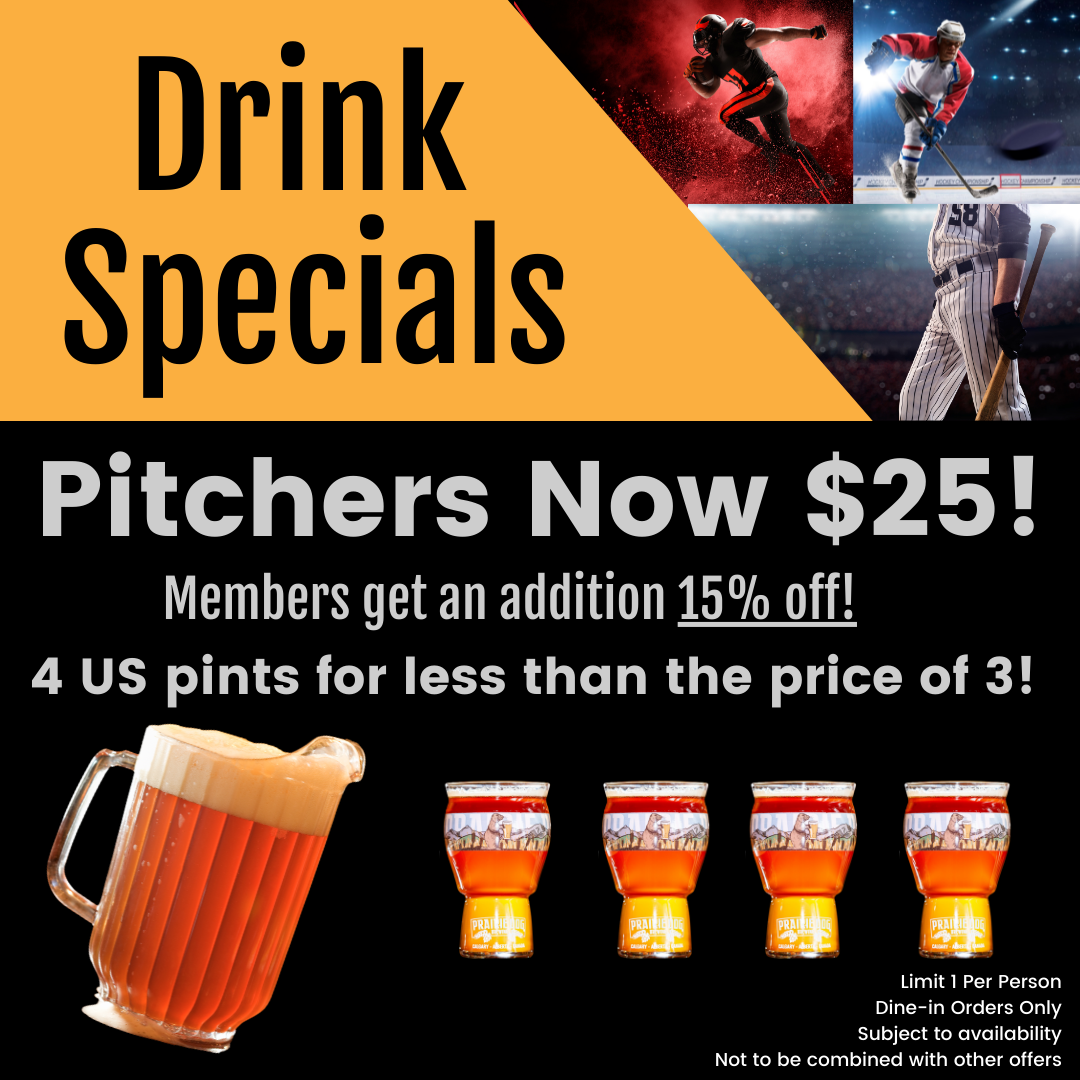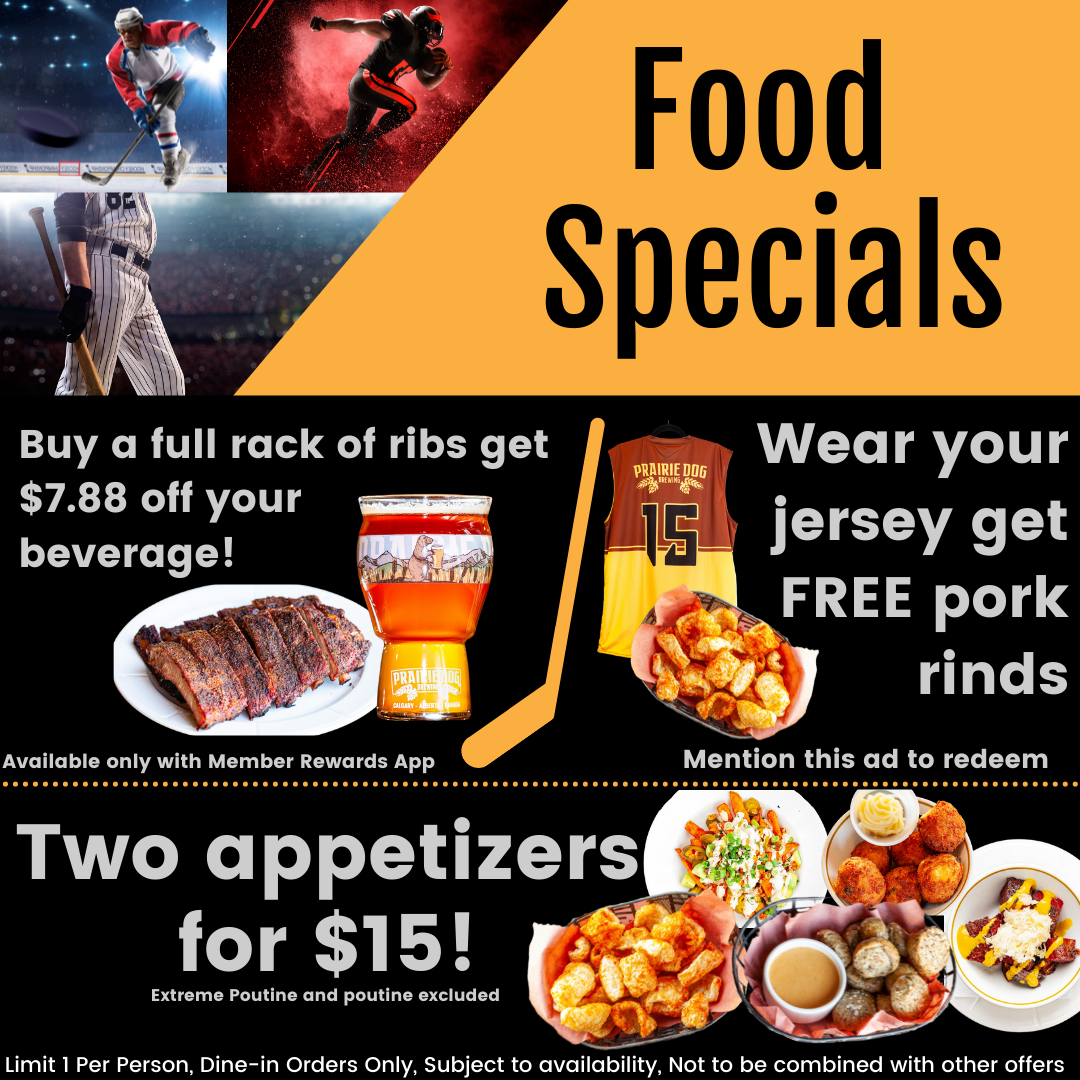 Coupons regularly expire and turn over, so check back here for future game-day member-only deals, as well as our Coupons & Rewards page.
We wish we could show every game, but our conversation-friendly atmosphere would be severely compromised if we had too many TV's around our dining room, or if we had the game sound on all the time. Furthermore, we only have two cable feeds, so we have to prioritize what we show to try to satisfy the largest number of guests while working within our own technical and logistical constraints.
Key Games
Key games include regular season Flames or Stampeders games, as well as a selection of NFL football games on Sundays, and Monday/Thursday nights. These games are listed on our broadcast schedule, and aref shown on our Octotron TV's in the main dining room without sound. On Sundays, we show key NFL games on our Burrow big screen projector, with sound. Our floor managers may make the call to put key games on in the Burrow (with sound) at other times based on guest requests, staffing levels, and pub occupancy.
Big Games
Big games usually consist of medaling rounds/championship games in all the major leagues, as well as the Olympics, World Junior Hockey, and much more. This includes Stanley Cup or Grey Cup finals, and playoff games for our favourite local teams. All big games can be found on our broadcast schedule, and we play these games both on our bar Octotron TV's and our big screen projector in our Burrow, often with sound throughout the pub for all to hear.
If there are more than one big game on at the same time, we may elect to play one game in our Burrow, and another in the main dining room. This is a judgment call for our floor managers. If you know that a Big Game should be on, but don't see it on our TV's, please let your server know so they can bring it to the attention of our floor managers (we can get caught up in guest service and miss turning on the game, as we're human, after all).
Regular, Out of Market Games
We play out of market NHL, soccer, NBA, MLB and occasional PGA golf games when we have no key games or big games on the broadcast schedule. Often our floor managers will show one of these games at the request of our guests. Some examples would be Toronto Blue Jays or Raptors games.