Coconut Brown Ale (150ml Draft)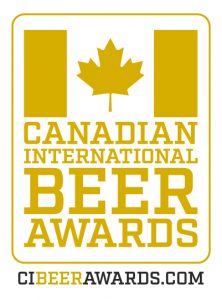 Gold-medal winner at the 2019 Canadian International Beer Awards for Rookie of the Year! This signature brown ale is a Prairie Dog crowd favourite, which features a load of Alberta barley malt overlaid with a huge dose of shredded coconut that we toast in house prior to infusing into the beer. Flavourful but still extremely well-balanced, the base beer is nutty with a chocolate finish. A small, late-boil hop charge adds subtle tropical notes that interplay with the coconut, and the slight bitterness added by the hops offer a counterpoint to the sweeter coconut flavours, making it easy to have more than one.
Notable Ingredients
Hops
Late-boil Cashmere addition; gives some tropical/coconut notes on its own.
Malts
Red Shed (Alberta micro-maltster) specialty malts prominent
Other
30kg of shredded coconut (in a 1200-L batch) that we toasted in house in our convection ovens, which was added directly into the fermenter during secondary fermentation phase.
Tasting Notes
Appearance
Reddish brown, clear with a tan head.
Aroma
Coconut, piña colada, chocolate, hazelnut and toast.
Flavour
Slightly sweet caramel with milk-chocolate and mild bitterness over a dry, nutty finish.
Mouthfeel
Medium-full body, coating.
Allergy Warnings
This beer contains malted barley and as such, low levels of gluten.
Coconut is technically a tree nut and may be a risk for those with existing tree-nut allergies.
How We Make the Coconut Brown Ale
This beer is a lot of work to make, but it's worth it!
The Brew Day
The recipe starts as a conventionally-brewed American-style brown ale that starts with several specialty barley malts from Red Shed Malting near Penhold, AB, which give the base beer a nutty, chocolatey, toffee character, and lightly-kilned base malts from Rahr Malting company (Alix, AB). We mash the grains for a period of about 60 minutes prior to transferring the liquid portion into our boil kettle and boiling for 90 minutes. We use a small dose of Cashmere hops out of British Columbia as a late boil addition to add the subtle tropical note mentioned above. After boiling, we chill the wort and ferment it with our house yeast strain, which keeps malt in the foreground while drying out the flavour of the beer. This portion of the brew day takes about six hours. Once the yeast are "pitched" into the sweet wort, they begin the process of making the beer for us over the coming week or so.
Coconut Preparation
While the beer is bubbling away, we prepare our coconut addition, which starts as large, 10kg bricks of densely-packed shredded coconut (purchased through our food logistics company), as shown above. Each brick has to be meticulously broken down and evenly spread out on large baking sheets, removing clumps along the way (each 10kg brick fills about 10 sheets).
Once we've broken down three of the 10kg blocks onto about 30 trays, we begin the process of toasting in our convection ovens (yet another perk of having an on-site kitchen!). The toasting process is time consuming and labour-intensive, because it is important that not to burn the coconut at the edges of the tray, and the coconut must be turned every 3-4 minutes to ensure an even golden-brown toast level throughout the entire tray, as pictured at right. Toasting volatizes some of the oils out of the coconut, which is important because we want very little oil to remain when it goes in the beer (oil kills head on beer, can go stale and makes cleaning harder). And perhaps most important, coconut is more flavourful and complex after toasting!
Infusion
Meanwhile, the beer should be completing its primary fermentation and reaching terminal gravity (the point at which yeast refuse to ferment sugars to alcohol any further). We now have to prep another one of our fermentation tanks, called unitanks, to receive the beer once we've transferred our coconut into about 8-10 large, sanitized nylon mesh bags, which are placed in the sanitized fermenter through the front manway door (there is way too much coconut to go in through the small port on top of the fermenter). See the earlier photo of Assistant Brewer Charles as he prepares to transfer coconut into a unitank.
Once all the toasted coconut is placed in our clean tank, we re-sanitize exposed surfaces and close it up, purge it of oxygen (with CO2), and use a combination of gravity and CO2 pressure to push the fermented beer into the tank with the coconut. Of course, the bags of toasted coconut end up floating on top of the beer, so we need to mix the beer and the coconut to maximize flavour extraction and saturation. To mix things up, we connect a sanitized pump to the two lower ports on the fermenter and recirculate the beer for about an hour in a way that generates a lot of flow toward the top of the tank. This also mixes settled yeast back into solution and kick-starts the fermentation process again (shredded coconut has a small sugar content, which must be completely fermented out before chilling and packaging or growler jugs could explode or beer could pour foamy).
Finishing
We observe the gravity (sugar content) of the beer over the coming days, and when it has dropped to terminal again (no more signs of fermentation), we test for off-flavours and cold-crash the beer, chilling it to about 2 degrees Celcius with our glycol system, and hold it there for a couple days before transferring to a serving tank in our beer cooler and carbonating with CO2. We will continue to hold the beer cold and allow it to brighten (clarify) for about 3-7 days before kegging or placing it on tap.
End-to-end, the process takes about four weeks to complete.
Ingredients
Red Shed Biscuit Malt (Penhold, AB)
Allergy Information
Wheat (Barley)
Tree Nut (Coconut)
You may also like…
1.89-L Branded Growler Jug

$

6.00

Our Prairie Dog growler jugs are 64-oz (1.89 L) in volume (4 US pints), and are made with a heavy-walled dark brown glass to keep out ultraviolet light, which can quickly damage beer and product "skunky" off-flavours. Each growler jug has our Prairie Dog banner logo printed on the front and instructions for cleaning on the reverse. These jugs are designed to allow you to purchase beer for off-site consumption, in a convenient, environmentally-friendly, reusable package. Growler jugs include a white growler cap as part of the sale.