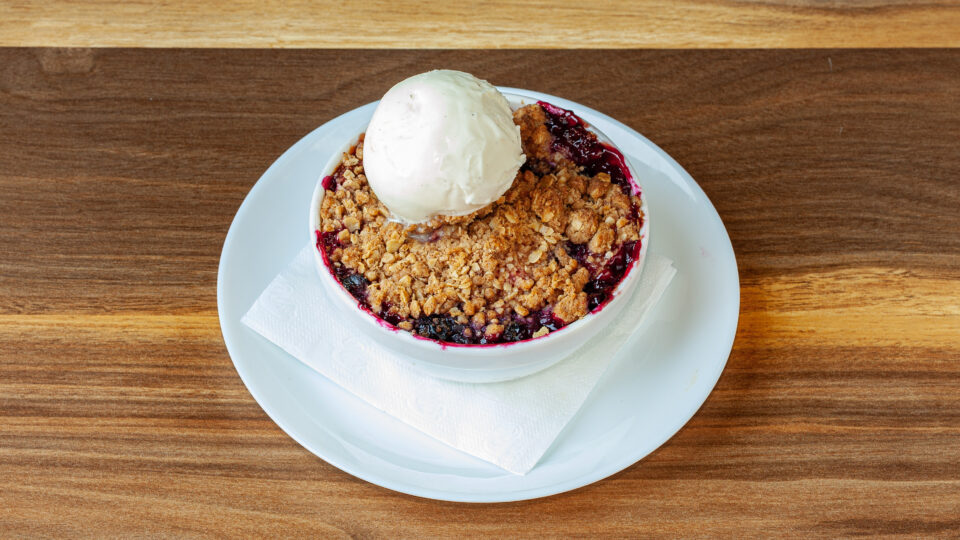 Seasonal Fruit Crumble
Fresh, Seasonal Fruit Crumble served with a scoop of Vanilla Gelato.
Product Information
Long Description
Picking the best fruit of the season we will choose a flavor for the crumble that will change with every batch, always topped with local, creamy, Vanilla Gelato.
Ingredients
Fruit Crumble: Seasonal Fruit, Granulated Sugar, Brown Sugar, corn starch, rolled oats, unsalted butter, gluten-free flour (White rice flour, Potato starch, Tapioca starch, Whole sorghum flour, Whole brown rice flour, Whole quinoa flour, Xanthan gum), kosher salt, cinnamon. Vanilla Gelato: Contains milk.
Dietary Preferences
Vegetarian, Gluten Free, Soy Free, Egg Free
Allergen Information
Contains Oats, Milk. Gelato is produced in a facility that also handles peanut and tree nut products.