Become A Part of Our Success
Prairie Dog Brewing is launching a new business line — wholesale beer sales to liquor stores, bars, restaurants and events venues. Through an early 2023 offering, we're actively raising up to $600k in investment capital (as common share equity) from both our existing shareholders and from new high net worth "accredited investors", to fully fund this ground floor and exciting business opportunity!
Who and How
How You Can Get Involved
As an accredited investor with at least $25,000 to contribute, you are invited to purchase common shares in Prairie Dog Brewing CANADA Inc. as part of our final round of fundraising before things really start to take offΔ .
Investment first starts by signing a confidentiality agreement with us. If you would like to invest after reviewing our materials and consulting with your advisors, you'll be required to become party to our Unanimous Shareholders Agreement and provide funds in exchange for new share certificates. The end to end process is expected to take about 4-6 weeks as our legal team works through the various changes already underway, as we've already raised from our existing shareholders as part of a first traunch!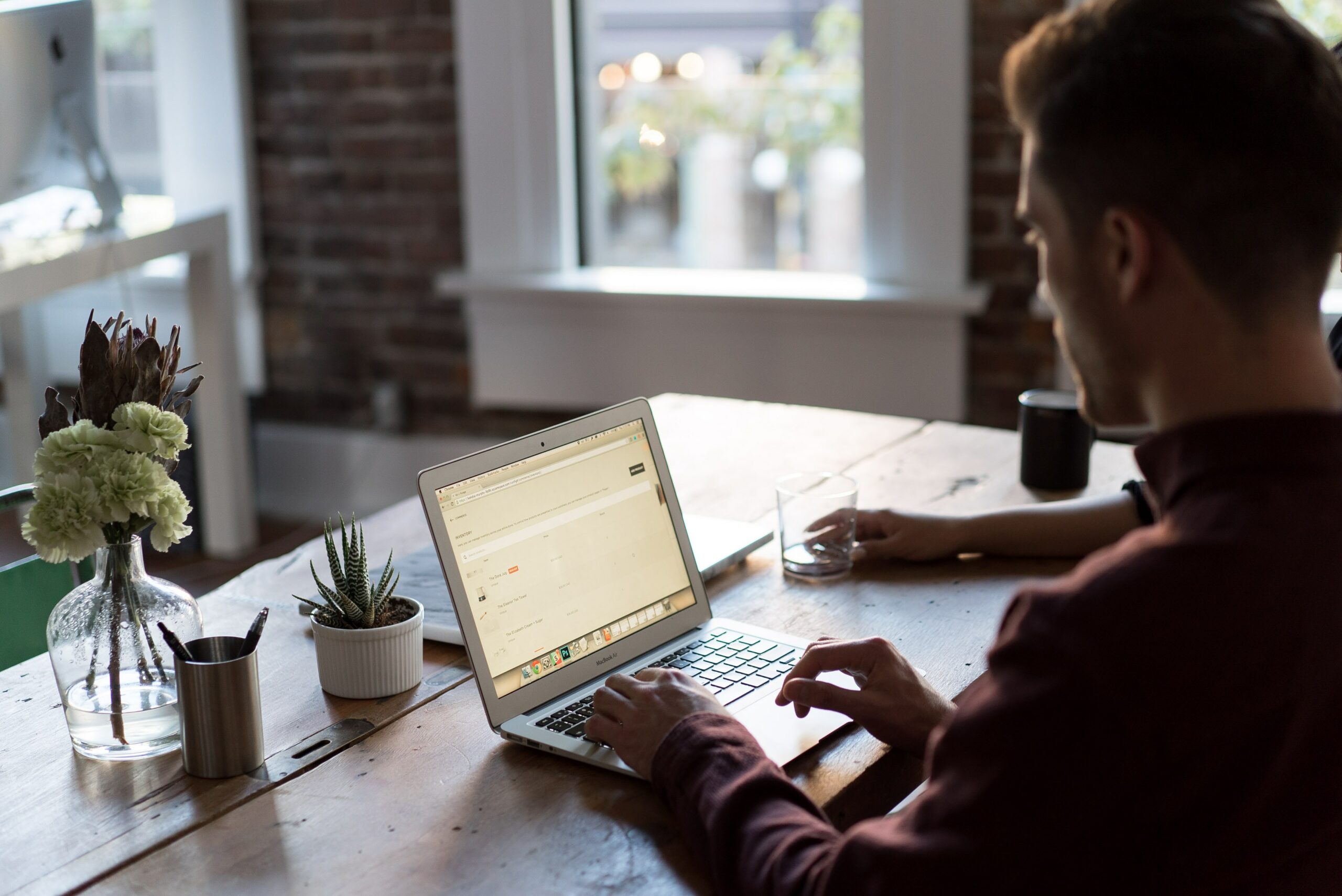 The Project, The Why
Driving Home Success
Prairie Dog Brewing launched in 2018 as a craft microbrewery and restaurant (brewpub) with the intention to sell our beer both in house at our brewpub, and at other bars and restaurants on draft (a wholesale business line). However, shortcomings with initial funding along with setbacks throughout permitting and construction left us far too undercapitalized to execute on our full plan, only then to suffer the setbacks of the pandemic, which galvanized our leadership team and made us experts at operating with microscopic capitalization.
Today, we aim to set the shortcomings of the past right by executing on our initial vision to launch a full-fledged wholesale business line, while adding new value and dimension to our product offerings based on our experience over the past 5 years. Our wholesale line will include sales of standard and low/non-alcohol beer and non-beer products to third party liquor establishments such as bars, restaurants, liquor retailers and event venues, many of which are already signing on with us today.
It Was Always Meant to Be
For the past 5+ years, Prairie Dog Brewing has been investing in a foundation to support wholesale beer production and logistics
Our restaurant is only consuming about 1/5th of the quantity of beer that we designed our brewery to comfortably support
We already pay to operate our brewery and support our restaurant beer sales,  so overhead is a sunk cost to us
We just need to push the program over the last hurdle (working capital) before it can begin to accelerate
Execution
Use of Proceeds
Our pre-existing investment into infrastructure and assets give us the unique opportunity to launch this new business line with a relatively small equity raise, which is focused on working capital to operate the program over the first year† while we scale up operations and develop relationships with strategic partners. We've set a primary (main) goal and a stretch goal.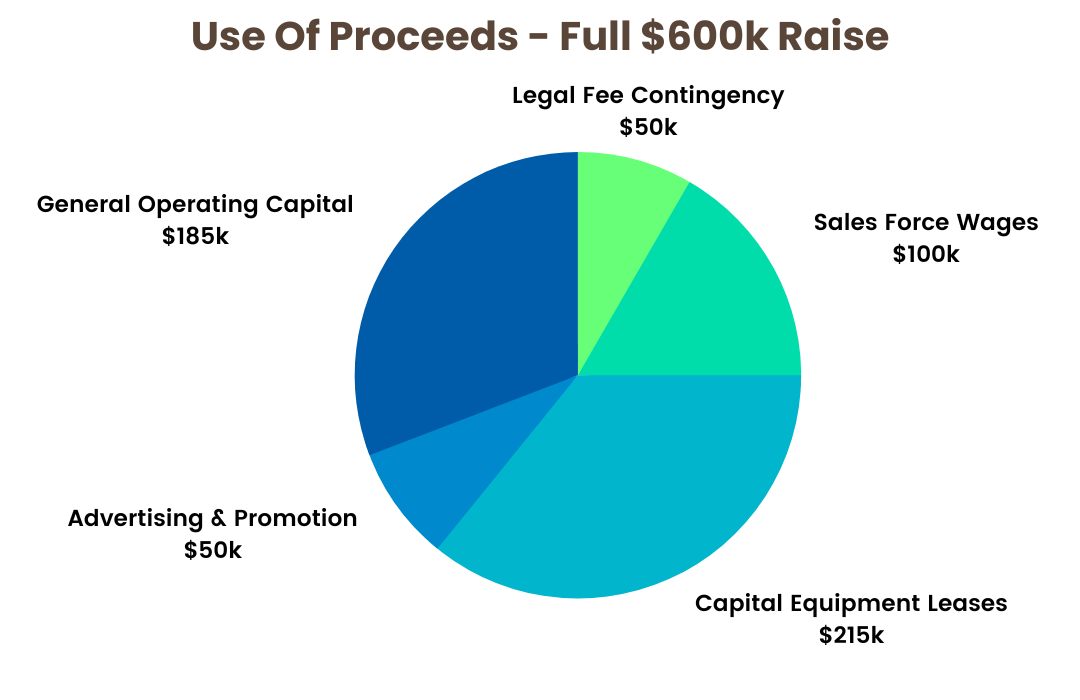 Categories Funded by Main Goal Raise
This $600k raise will cover the following:
A $50k budget for initial brand development and marketing, such as creation of new beer can labels, advertising and promotional fees (beyond what we already pay as a current baseline)
$215k to initiate capital leases for a new canning line and general brewery equipment like tanks, pumps and quality lab instruments, as well as to cover those lease payments over the first year; including
$100k to cover salesperson wages for the first year (sales people are paid a base wage plus commissions on sales)
A $50k contingency budget for legal fees associated both with the equity raise and related restructuring to improve our posture and mitigate risk as we enter this next phase of business
$185k in general operating capital
Wild Goose™ Canning Line
Our main goal includes the cost of us
leasing
a new Fusion™ Counter Pressure
Canning System
from Wild Goose™ Filling (Colorado, USA), using a capital equipment lease (we take ownership of the canner at the end of the 5 year lease). A capital lease will require at least a $75k payment to the equipment manufacturer (capital cost), and the lease will cover the remaining equipment value at an estimated monthly outlay of $5k ($60,000 per year)
*
.
Our Fusion™ canning line will enable us to save a substantial amount of cost per unit compared with having an outside company package our products for us, and gives us a great deal more flexibility about what we put in package, when we package our products, and how much of each brand we package per canning run. This is a crucial fixture with substantial influence on our long term profitability of our wholesale business line.

BUILDING A SALES TEAM
Crafting Customer Service
As the craft beer marketplace grows crowded, retailers and bar managers are paying more attention to the quality, availability and consistency of both the product and their sales relationship. A sustainable sales program requires a sales team that first aims to first understand the client and then works hard to ensure that all parties benefit from our relationship.  We've spent months screening, interviewing, and hiring applicants for this crucial role. Our focus is on building long-term strategic partnerships rather than chasing as many deals as possible, which could dilute our legitimacy as a craft brewer.

CREATING A MARKETING STRATEGY
Building Brand Awareness
In a market chock full of small breweries hocking their brands, success comes down to awareness of the Prairie Dog Brewing brand, our values, and our commitment to quality and positive relationships. These concepts are central to our brand development efforts and will play centre stage in our marketing strategy for wholesale beer. Our name has already garnered great awareness over the last 4.5 years of our operations, but we still have a long runway for growth and a reputation as scrappy survivalists.

EXPANDING OUR CAPACITY
Ability to Deliver
A wholesale program puts a whole new level of pressure on our brewery to deliver a variety of craft beer products in a variety of formats, just on time for when they are needed. This requires the expansion of our cellaring capacity, keg inventory, warehousing capacity and brewery labour to support increased production and packaging needs. Especially as canned beer sales volumes ramp up, we will rely heavily on our own canning equipment to keep up with demand and support a wider variety of products in packages.
Prairie Dog Brewing Annual Worldwide Production (At Year 5)

Alberta Brewery Average Annual Worldwide Production (2022)

Big Rock Brewery Annual Worldwide Production (2020)
While our planned sales and production levels leave us with plenty of room for ROIΔ , we must emphasize that this is a conservative wholesale program compared with our competitors, many of whom rely almost entirely on their wholesale business lines for revenue, seeking economies of scale to achieve profitability. By maintaining a small program to begin with, we may remain agile and adjust production based on market fluctuations and trends, while using the experiences of this small program to better position ourselves for subsequent larger-scale growth strategies.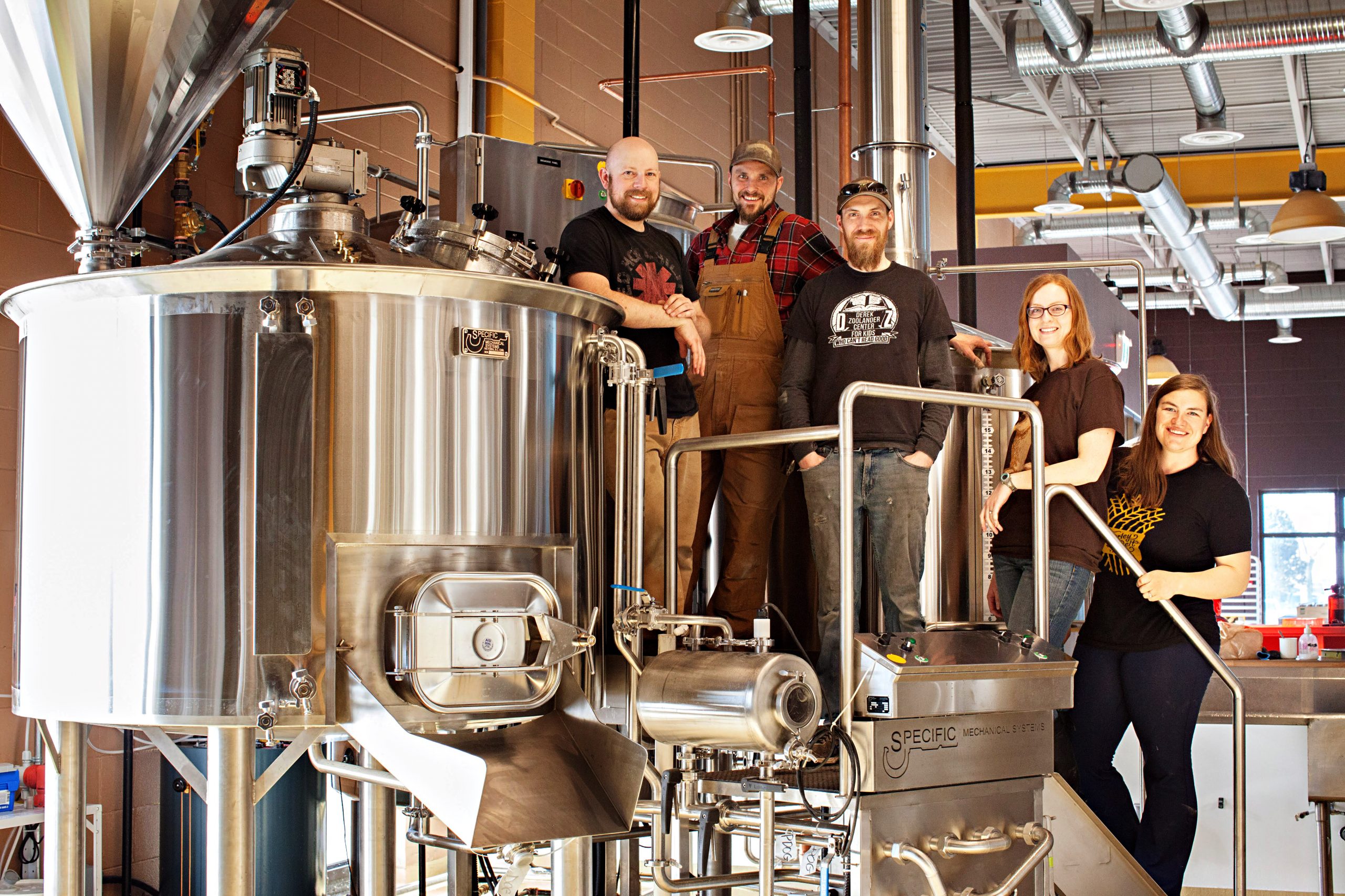 Started With the Right Plan
Our vision from the very beginning was to be a renowned destination known as an integral part of the community, which people aspire to be a part of. Your investment will ensure our success in our wholesale expansion.
Proven Model
By starting with a Brewpub model we gained recognition in the community as a people-focused brand with strong values. We were able to test the market and establish our brand with a loyal following, furthering our business into new avenues that are now poised for growth. Additionally, the increased brand awareness that comes from a solid food offering contributes to our wholesale beer marketing efforts.
Knowledgeable and passionate Ownership
Our focus on locality as well as our hands-on approach are reflected in the executive leadership team. The shared company vision, open interdepartmental communication, and diversity in backgrounds including women ownership ensures our leaders are in touch with the pulse of the business at all times.
Triple Bottom Line 
We believe in the triple bottom line: People, Profit, Planet. As a part of our community we are engaged with many local charities and nonprofits. By investing in our wholesale distribution efforts, you are a direct part of our community-driven charitable efforts as well as our goal of introducing carbon offsetting initiatives that will enable us to achieve net zero emissions.
Galvanized by Hardship
As a Brewpub first without a wholesale business line, the pandemic was an especially difficult time for us as a business. In order to survive dining closures and restrictions we adapted swiftly into a takeout model and introduced delivery options, including being among the first local breweries to offer liquor delivery. Our strengthened leadership and reinforced strategy led us to where we are now – perfectly poised to leap into wholesale.
Highly Engaged Workforce
With nearly 50 employees and a low turnover rate relative to our industries, we stand out from the crowd. We cultivate our team and seek passionate individuals who fully subscribe to our mission, values, and culture. We take care of our staff with fair wages, collective staff funds, excellent benefits packages (even for part-time employees), continuing education stipends, and other perks like discounts and weekly beer allowances.
Locally Focused 
It's in our name. There is no Prairie Dog Brewing without the prairies. We are committed to sourcing locally produced, sustainable raw materials whenever possible. In this way we give back to our local community, support other small independent businesses, and contribute directly back to Alberta's economy. Your investment provides us additional flexibility in our efforts to stay truly local.
Loyal Draft Clients
Our program is focused on building a solid repertoire of fun, interesting and exciting venues who share common ground with Prairie Dog Brewing and allow us to add value to each others' brands.
Flats Sold Each month
Prairie Dog Brewing cans will be represented on select retail shelves throughout all of Alberta, as well as bars, restaurants and event venues with limited draft capacity.
New Jobs Created
As sales volumes increase, we will expand our sales, production, administration and marketing teams to support that growth.
16oz Pints Poured Each Month
From Prairie Dog Brewing kegs, cans and bottles (excluding from our own pubs).
Your Stake
Potential Return on Investment
We believe our projectionsΔ to be realistic and achievable based on our experience over the past 5 years along with close relationships with industry peers. We project breaking even after the first year of the program, and recovering the full value of this round's investment after roughly 2-3 years. From that point forward, returns start adding up, making them eligible to be broadcast as dividends to our shareholders or reinvested in other high-growth projects.
what's in it for me?
Investor Perks and Value Adds
Investors who contribute to this round of fundraising will have exclusive access to purchase an equal amount of additional shares over the 24 months after this round closes, locked in at the current price per share! (1 warrants)
Investors contributing $25,000 or more will also receive the benefits in the table below!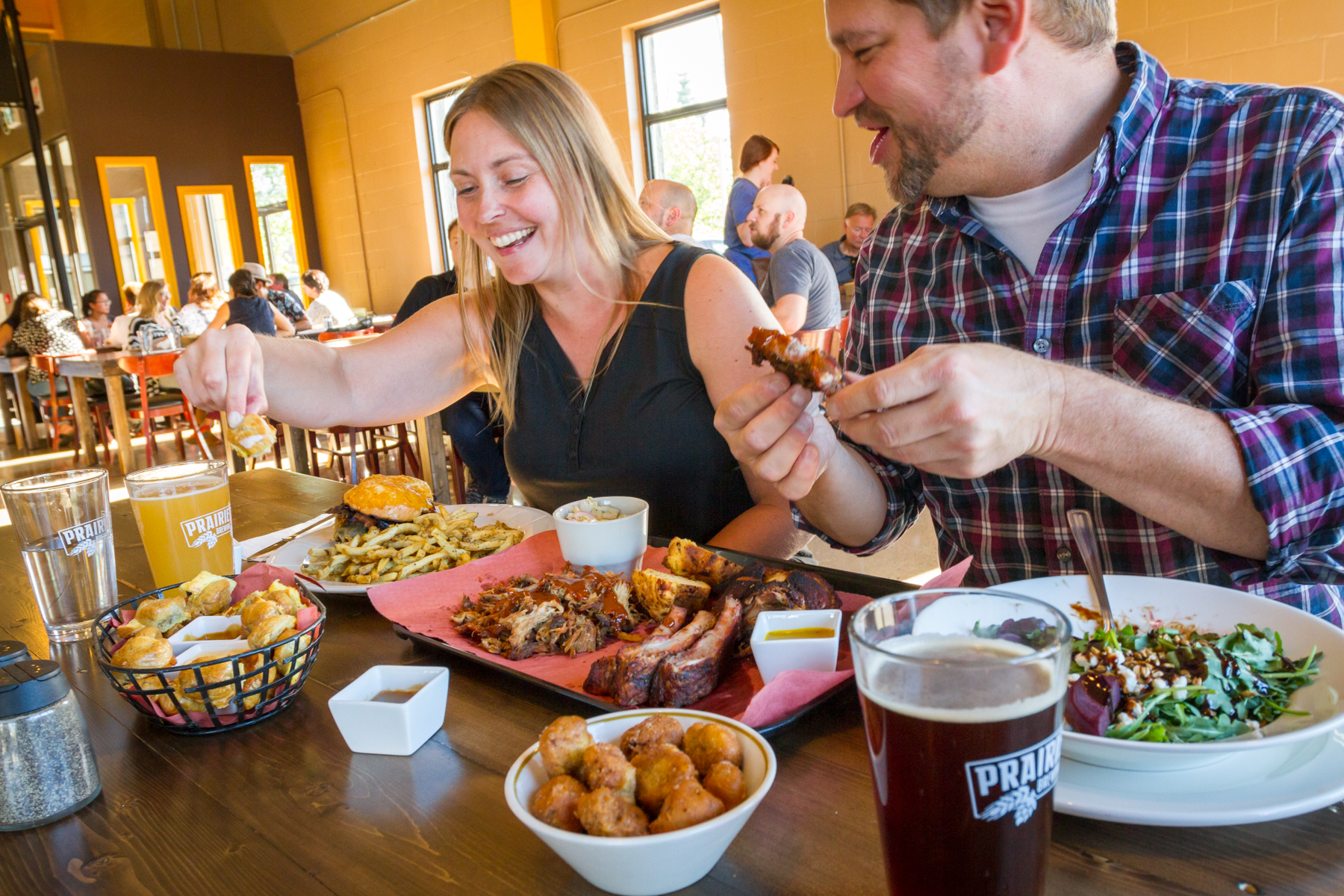 Unlimited 25% Off Personal Walk-In Discount

1 Free 4-Pack Per Month

$500 Event Credit Per Yearø

One-time Prairie Dog Brewing Merchandise Gift
Unlimited 50% Off Personal Walk-In Discount

3 Free 4-Packs Per Month

1 Premium Bottle Per Month

$2,000 Event Credit Per Yearø

One-time Prairie Dog Brewing Merchandise Gift
Unlimited 75% Off Personal Walk-In Discount

3 Free 4-Packs Per Month

1 Premium Bottle Per Month

$2,000 Event Credit Per Yearø

One-time Prairie Dog Brewing Merchandise Gift
Platinum
Minimum invested:
Unlimited 100% Off Personal Walk-In Discount

6 Free 4-Packs Per Month

2 Premium Bottle Per Month

$5,000 Event Credit Per Yearø

One-time Prairie Dog Brewing Merchandise Gift
† "First year" does not refer to a single 12-month term; rather it covers the first 12 months of outlays for individual capital leases, sales person hires, and other wholesale related expenses initiated by Prairie Dog Brewing throughout 2022 and 2023.
* Estimate only. The terms of a potential canner leasing deal are subject to change until a cash deposit is made and a lease has been signed. Cost of canner varies based on foreign exchange rates with USA.
ø Subject to availability. Blackout dates may apply.
Δ Projections provided for demonstration purposes only and cannot be guaranteed. Consult with a financial advisor before making investments.
"Wild Goose" and "Fusion" are registered trademarks of Wild Goose Filling.