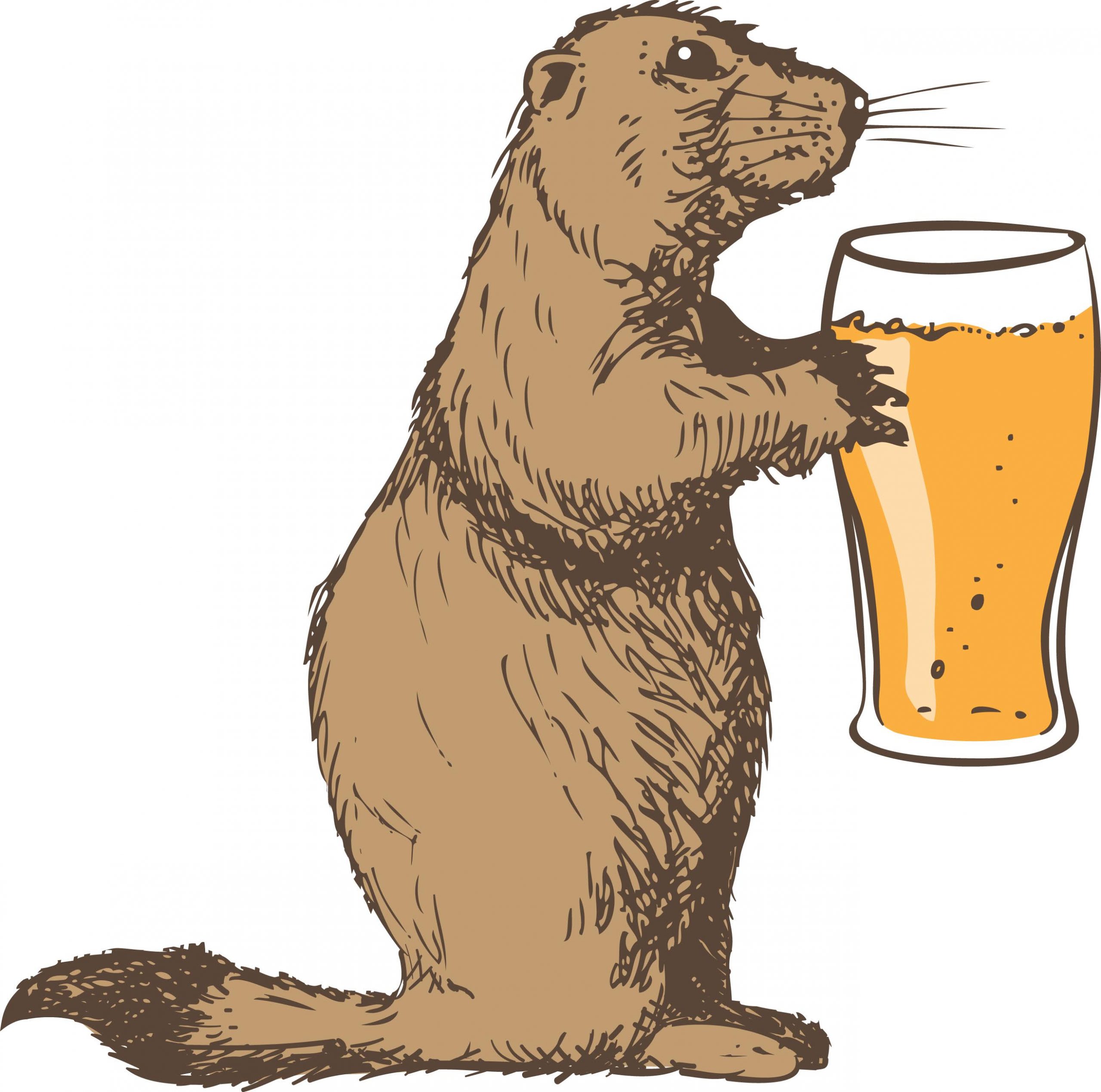 Prairie Dog Brewing
On-Site or Remote – Full time, salaried with extended medical benefits and fun perks!
Prairie Dog Brewing is a rapidly growing independent small business with a range of products and services coming out of our brewery and restaurant, and we see no sign of stopping or slowing down.
Job Description
We need an enthusiastic, professional, tech-savvy Digital Marketing Systems Manager to take on management of our existing marketing platforms, set up new platforms, run campaigns, measure success, and help take us to the next level with key marketing initiatives on social media platforms, our web store, email marketing, etc.
Responsibilities
Under the direction of our President, Gerad Coles, and with creative direction from our Director of Marketing and PR, Laura Coles, our Digital Marketing Systems Manager will:
Curate online content on our WordPress website, WooCommerce store, Untappd, DoorDash, Skip the Dishes, Google Maps, Facebook, Instagram, YouTube, etc.

Ensure that all menu items are present and have accurate high-quality product photos, pricing, and correct tax and deposit settings, descriptions and allergy information (and any other important metadata required for the platform) — product stock levels to be managed by others

Coordinate campaign launches across digital media platforms

Maintain business contact information, hours, etc. across our digital platforms and online partner websites

Set up and manage a database of our customer contact records (names, emails, phone #'s, addresses gathered by various means)

Assist with managing our WordPress/WooCommerce website and web store infrastructure (on-the-job training will be provided as necessary)

Set up and administer an email marketing system to integrate with WooCommerce and/or social media platforms, and implement campaigns using these systems as directed by leadership

Manage systems to measure the effectiveness of our marketing activities, like Google Analytics, Google Adwords, Facebook Ads, etc.

Participate in content creation and publishing on our website and social media platforms (including crowdsourcing content from owners and staff, working to build staff profiles and to help us tell the Prairie Dog story and further our mission)

Work with our Director of Marketing/PR to coordinate with photographers, videographers, etc. for content capture in support of marketing campaigns where needed

Where capable, assist with photography, videography and graphic design to support our various campaigns and menus (on the job training can be provided)

Document implementation details and system design, working with our technical founders to create a robust, reliable and scalable marketing and advertising infrastructure to handle future needs, while keeping costs manageable
Our Culture — Who We're Looking For
Prairie Dog Brewing is not at all typical or conventional. In fact, we pride ourselves on going against age old dogma and turning it on its head anytime we can, even when it puts us on a more difficult or controversial path. Our goal is to prove that there is a better way to do business — one that benefits not only our owners and shareholders, but our staff, community, and planet, so that the public and other business owners and managers can learn from our example, fostering a groundswell of sentiment against the industry norms that go against our principles. Most important to us are the values of transparency, quality, sustainability (both of our business and its impact on the world around us), inclusivity for all members of our community, and working towards the economic strengthening of the Alberta economy by making decisions that grow that economy rather than siphoning money out of it.
We are do-it-yourselfers to the extreme, and our diverse backgrounds allow us to implement with a level of speed and capability that often rivals expensive third-party solutions, which is a big part of the reason that we've been able to get as far as we have, as quickly as we have (more on that in the Staff Development and Training section). It can be hard to keep up with us, so you need to be a fast learner who thrives in a "fail fast" environment, acknowledging failures without letting them get you bummed out, and immediately trying again with improvements based on learnings from those failures. If you are looking for a predictable, stable, and consistent 9-5 routine in an office setting, we definitely aren't for you. However, if you:
Are a creative hacker or technical marketer with an analytical mindset; and

Want a challenging, dynamic and rewarding work environment where you have an evolving set of responsibilities and performance expectations; and

You strive for continuous change and improvement in your personal life and career; and 

You have a passion for similar values/ideals as us; 
You will be an unstoppable force for good at Prairie Dog Brewing that will help us take our business to the next level (and the next after that).
The Digital Marketing Systems Manager fills a crucial role that will allow us to greatly increase our reach into the local community and broader markets, but that reach also must come with the right messaging and attention to detail to support who we are and what we stand for. Your personal integrity, desire to learn new things, and unwavering commitment to quality and self-improvement are absolutely essential in this role, which we expect to grow in scope, responsibility, and compensation along with the rest of our business.
This role allows for a great deal of flexibility through self-managed working days/hours and creative/systems architecture design, and we encourage you to work with us to automate or systemize repetitive/mundane tasks wherever reasonably possible, freeing up your time to work on more rewarding and productive things. This job will require you to be able to work independently and maintain a high degree of output in an unstructured, dynamic work environment, and offers you the ability to work remotely much of the time, provided that you are an excellent communicator and documenter of your work.
Qualifications
To be considered for an interview, applicants must have proficiency and experience in the following:
Managing an online store on a platform such as WooCommerce, Magento, Shopify, or Square; or a similar information-based website with hundreds or thousands of pages
Running ad campaigns on Facebook Ads, Google Ads, and/or ad affiliate networks, including interpreting performance metrics from the campaign management tools
Managing email ad campaigns with an online platform such as Drip, Constant Contact, Mailchimp, etc.
Marketing principles, techniques, and common terminology
Understanding common digital marketing/website tracking and reporting tools and metrics
Google Docs/Sheets and/or Microsoft Word/Excel
Be prepared to show a "portfolio" of your prior work (screen shots, emails, existing web stores and products, documentation, etc.), and to explain details about campaigns, key design decisions, and the technical aspects of integration between the systems involved.
The following skills are highly desirable, but may be trained (either in-house or through courses), and grown into as required by the position over time:
Basic computer programming skills, such as a proficiency in HTML, CSS, and JavaScript (PHP and/or Python are also great)
A working knowledge of email systems, MIME and transport mechanisms
Experience managing a Linux, Apache, MySQL and PHP (LAMP) stack
Experience and/or knowledge of Amazon Web Services and cloud computing basics
Photography and/or videography experience, including post-production and publishing
While a Marketing Degree or Certificate is not strictly required for the role, applicants with such qualifications or equivalent experience will be given preference.
Our Digital Marketing Systems Manager will be provided with a corporate laptop, but should have their own reliable internet access available for remote work, if desired. Additionally, the Digital Marketing Systems Manager must have their own modern smartphone capable of running Google Meet, RingCentral and/or handling local calls (not company paid).
Competitive Salary
Our salary is competitive for the market.
Health & Dental
Receive company-paid-for health and wellness benefits, including basic vision care.
Flexible Hours
Create a schedule that works with your routine and preferences. Work on site at our brewpub, or work remotely from any place of your choosing.
Free Beer
All staff receive a free 64-oz jug of our craft beer per week, plus a free beer for every shift you work, and 50% off all Prairie Dog bottles, cans and on-shift meals (15% discount out of shift).
Paid Vacation
Start with 2 weeks of paid vacation and earn more as your tenure increases.
Interested?! Apply Now On Indeed.com!
For simplicity while we manage a large volume of applications, we ask that all applicants apply through our job listing on Indeed.ca. This application will require you to take two short tests to gauge your data analysis and logic/reasoning skills. After clicking "Get Started", below, scroll down to the bottom of the Indeed job listing and click "Apply Now".
105D 58 Avenue SE
Calgary, AB  T2H 0N8