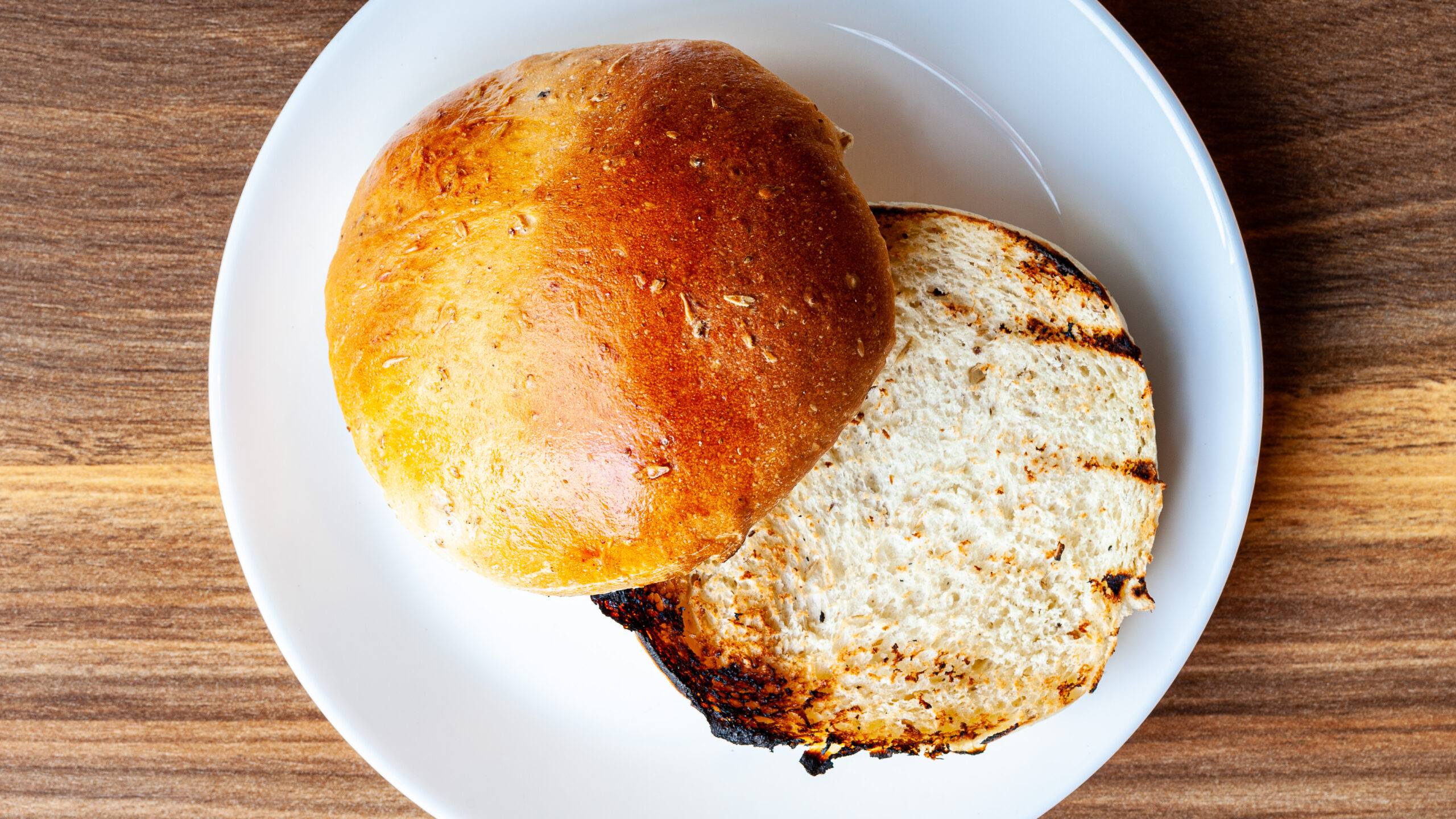 Buns are such an important component of our delicious BBQ sandwiches and burgers, but our guests have had a love/hate relationship with our spent grain brioche buns over the years. Sometimes they were soft, springy and delicious, and other times they were dense, dry and falling apart. We've heard your feedback, and we are proud to announce that we've made a big change to our buns and other bread products that we think will leave our guests and online ordering customers feeling much more satisfied. You should try all of our new bread products today!
Why Were Our Buns So Inconsistent?
The problem was mostly logistical — making and proofing dough, egg washing and baking bread consistently is a lot harder than it looks, and our kitchen has never been well suited for this task, both based on it's design and with so many different team members doing the baking on different days of the week. Those team members are also quite busy multi-tasking other important workloads. What we really needed was a dedicated bakery in our kitchen to do the work for us… or maybe just to hire an awesome bakery that would be up to the task!
Our chef, Jay Potter, recently got a taste of some buns from SkyeFire Bakery, out of Airdrie, and after meetings and collaborative discussions about our use of spent grain, it was clear that we had a great fit with the SkyeFire team. With the R&D batches out of the way, we're proud to announce that SkyeFire Bakery is now producing our spent grain brioche buns and dropping them off fresh and ready to eat several times a week, and they're soft, springy and delicious! So you'll have to check out these new buns and let us know what you think!
Once we saw what SkyeFire Bakery could do for our spent grain brioche buns, we immediately thought about our spent grain pretzel bites, which we also made in house. Like our buns, we had no shortage of struggles with making pretzel bites consistently. Sure enough, SkyeFire was able to work with us to develop a mouthwatering pretzel bite that incorporates spent grain directly from our brewing process. Even better, these pretzels are boiled in lye, which improves their texture and makes them a better flavour compliment to our house-made cheese sauces.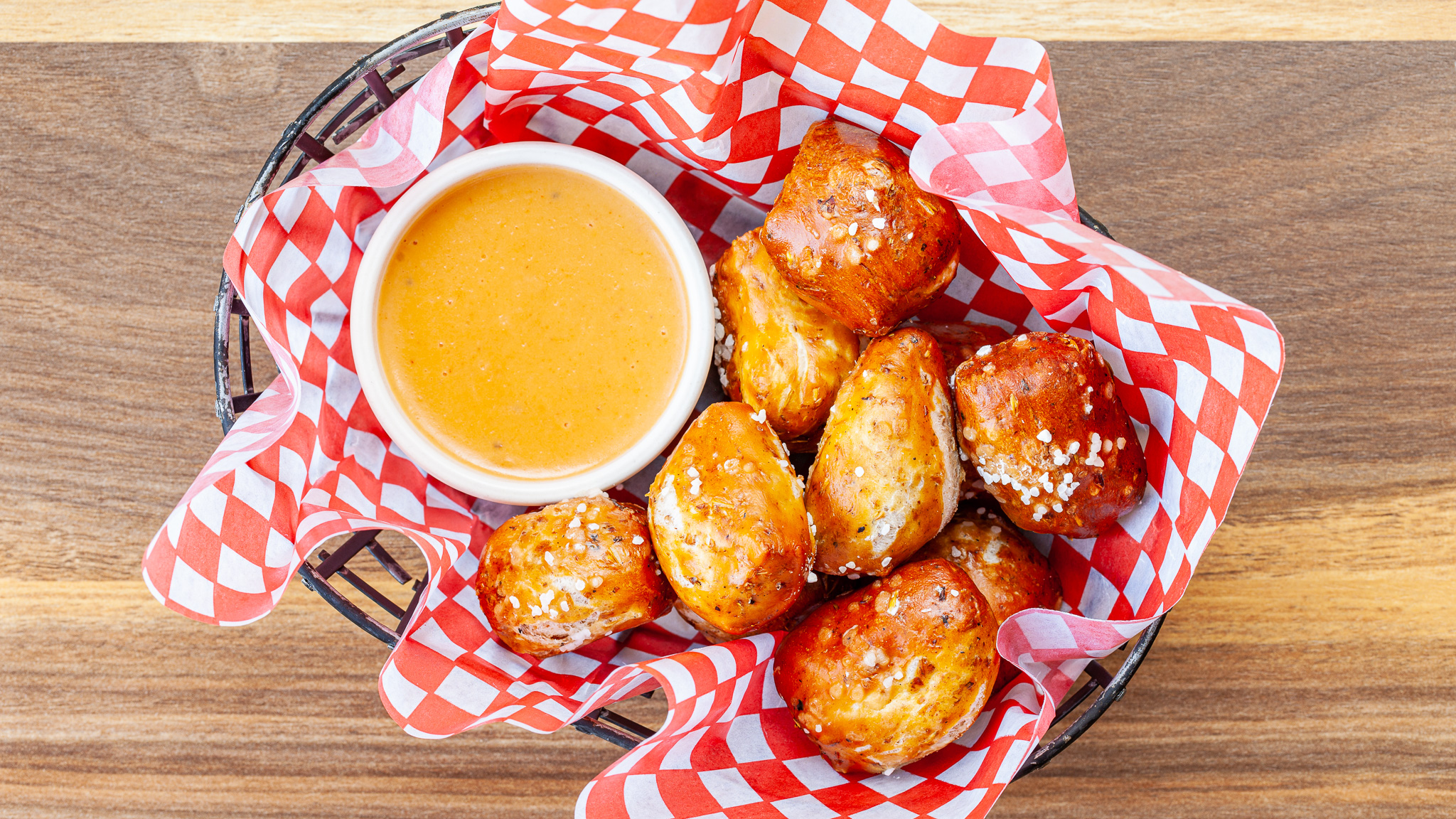 Pastrami On SkyeFire Bakery Rye Bread
SkyeFire Bakery are also now providing us with a delicious sourdough rye bread for our Pastrami on Rye Sandwich, and you can look forward to more collaborative projects with SkyeFire Bakery in the future.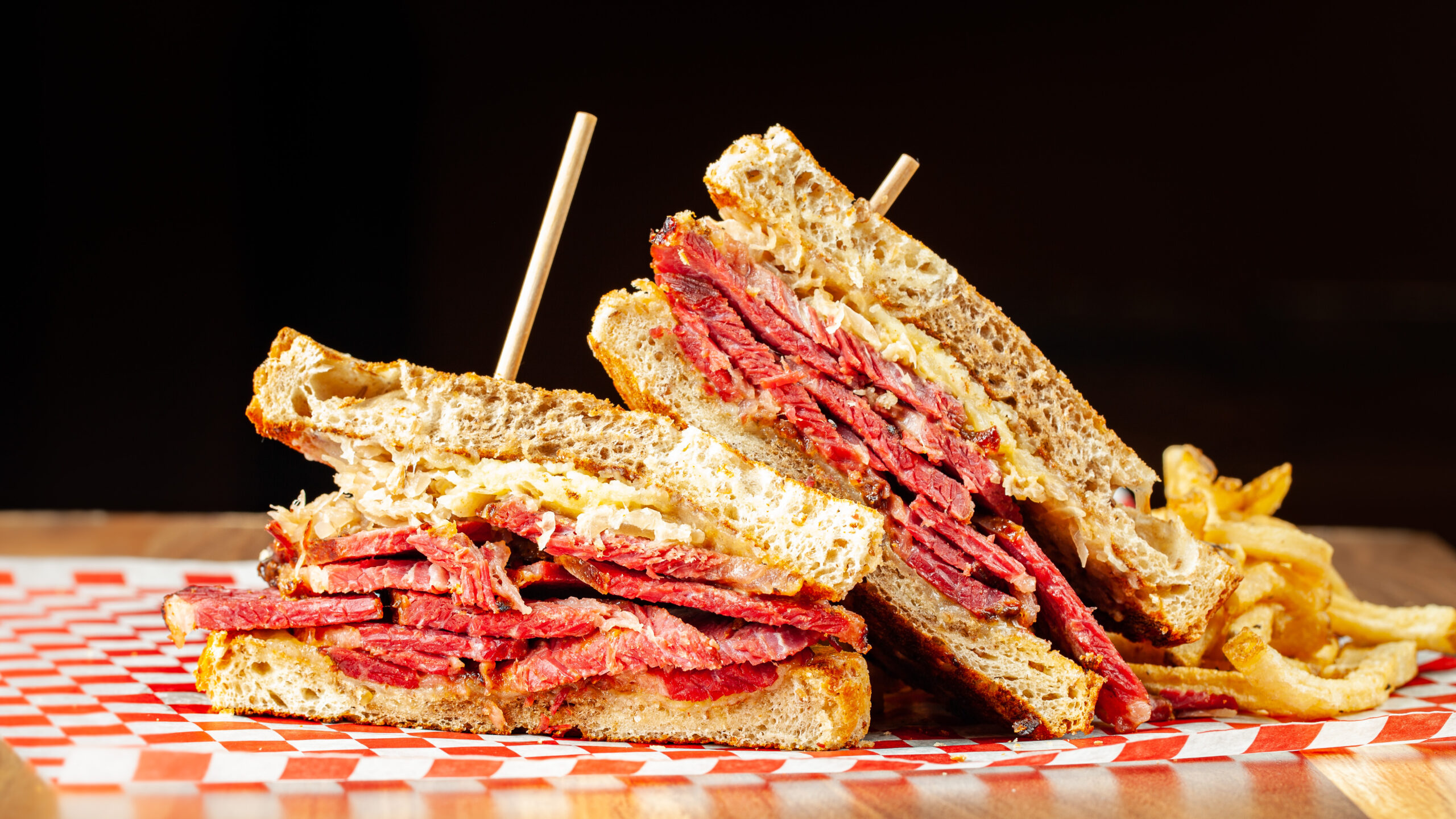 Contains No Alcohol!
SkyeFire Bakery was able to improve on the process that we've used in our own kitchen to incorporate fresh spent grains directly into our breads. See cofounder/Head Brewer Ty Potter pulling spent grains out of our mash tun in the video at right/below. With this new process, the grains are even more tender and soft in the finished product, making our breads that much more delicious and appetizing.